As the world prepares for more unpredictable challenges and changes in 2021, it's likely that people will continue to be anxious and nervous about how COVID—19 affects their lives.
According to an October survey from the American Psychological Association, almost 2 in 3 people (65 percent) said the amount of uncertainty in our nation causes them stress.
What's more, the future of leisure activities — such as taking a vacation — remain unknown for a large number of people, not only in America but across the world. The planning and "pre-trip" stages used to make us happy — a 2010 study found that it was during this time that people were at their happiest. Is it possible that Americans felt a similar joy planning in 2020?
To find out, we surveyed 3,000 Americans about how they felt planning a vacation and what elements stressed them out the most last year. We also created a printable and some inspirational wallpapers to help you set the right tone for vacation planning this year.
Here are our key takeaways:
66 percent said planning a vacation during the pandemic was stressful
29 percent admitted that it was very stressful
11 percent indicated that practicing COVID-19 safety precautions stressed them out the most about planning a vacation in 2020
Two-Thirds Found Planning a Vacation During Pandemic Stressful
Since March 2020, when the COVID—19 pandemic was declared in the U.S., our travel plans — whether domestic or international — have been predominantly on hold. The concern from American travelers was clear as early as April when a Harris poll revealed that a mere 28 percent would be ready to fly within three months of a flattened COVID curve. 
Fast forward to January 2021 and Americans might feel more comfortable planning a vacation but it's having an impact on their stress levels. According to our recent survey, 66 percent of respondents experienced stress planning a vacation during the pandemic compared to 33 percent who said that it wasn't stressful at all.
While it might be that Americans are out of practice — our survey also found that 38 percent of respondents didn't travel at all in 2020 — it appears that our inability to change our surroundings has us craving even the smallest parts of travel planning, like standing in the TSA line.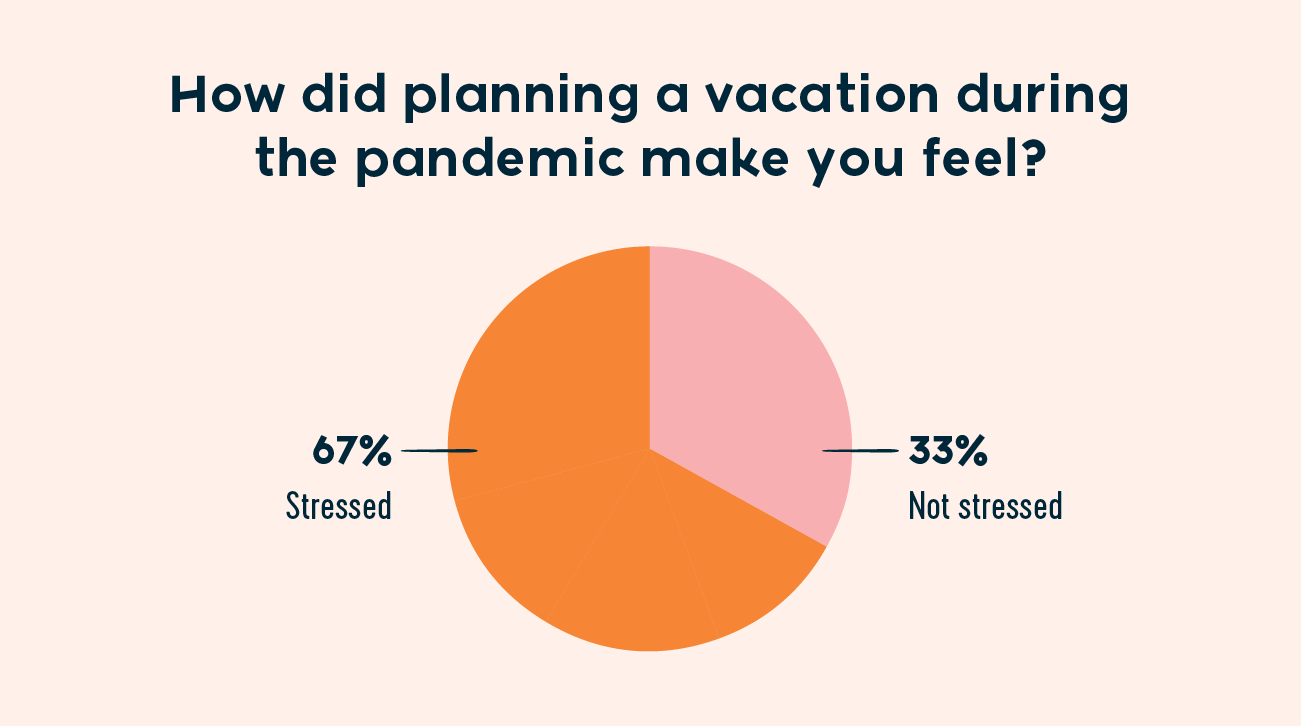 Vacation Planning 'Very Stressful' For Three-in-Ten Americans
Before the pandemic, it's probably fair to say that few of us checked the Center for Disease Control and Prevention (CDC) website regularly. However, in 2020, the national public health institute became a much-needed resource for daily updates and developments. Unfortunately, this transparency didn't always yield positive results. According to an August 2020 Commonwealth Fund report, a third of Americans said they experienced unbearable stress, anxiety and sadness during the pandemic.
It should come as no surprise then that our survey uncovered that a similar percentage of Americans (29 percent) found planning a vacation during the pandemic very stressful.
Throughout 2020, national bans applied to all, but local and statewide rules and regulations varied greatly, particularly when cases across the country reached alarming rates. This resulted in not only dramatic changes in how we travel outside our front doors but also further afield.
Numerous studies have been published on the benefits of regular breaks, both during the average workday and throughout the calendar year. However, how are Americans supposed to hit the physical and mental refresh buttons when vacations and travel are unavailable?
Publications like BuzzFeed and PopSugar offered online solutions such as roundups for virtual vacation ideas, but when they planned for the real deal, 66 percent of respondents felt stressed when planning an upcoming trip. So what exactly caused these high levels of stress?
Practicing COVID-19 Safety Precautions Top Stress Contributor
When you look at Google Trends for the search term 'COVID safety precautions', there are a number of peaks throughout 2020. Although a noticeable spike occurred in July, the uplift in searches occurs pretty much every month, just like the developments, changes and challenges that caused a global ripple effect for millions. Is it any wonder that the idea of leaving our house makes us feel stressed?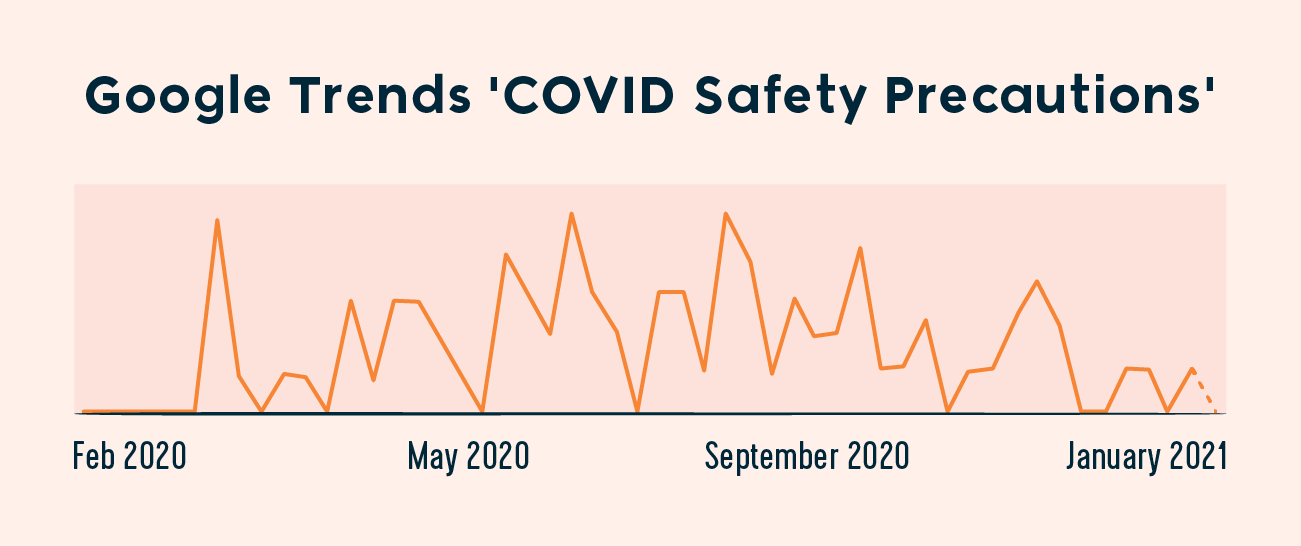 This surge in searches for safety precautions aligns with how our survey respondents felt about planning for a vacation last year. In fact, one in ten (11 percent) Americans admitted that this one aspect of planning that stressed them out the most. This was followed by:
Potential cancellation and other fees (6 percent)
Staying updated with travel restrictions (4 percent)
Picking a destination (2 percent)
Making last-minute changes (2 percent)
It's About The Journey and The Destination
Last year presented enormous struggles for everyone. Despite the fact that only a small percentage of our respondents felt majorly stressed out about planning a possible vacation in 2020, the lasting impact of this global pandemic will be felt for many years to come. When we are ready to travel again, whether it's to new or favorite destinations, it should be on our timeframes. It was just over a decade that a study found that planning for a vacation made us happy and we can get back to that place again.
Methodology
This study was conducted for FloridaPanhandle.com using Google Surveys. The sample consisted of no fewer than 3,000 completed responses. Post-stratification weighting has been applied to ensure an accurate and reliable representation of the total population. Responses were collected in January 2021.
Plan Your Vacation with These Travel Printables
Whether you have your heart set on a vacation in 2021 or prefer to wait until next year, our printable vacation intentions worksheet allows you and your travel companions to think about what inspires you about travel, why you might need or want time away as well as how you want to feel after you return from vacation.
By seeing your intentions written out and in front of you, it will hopefully eliminate any unnecessary stress about vacation planning, which is what everyone needs, wants and deserves in 2021 and always.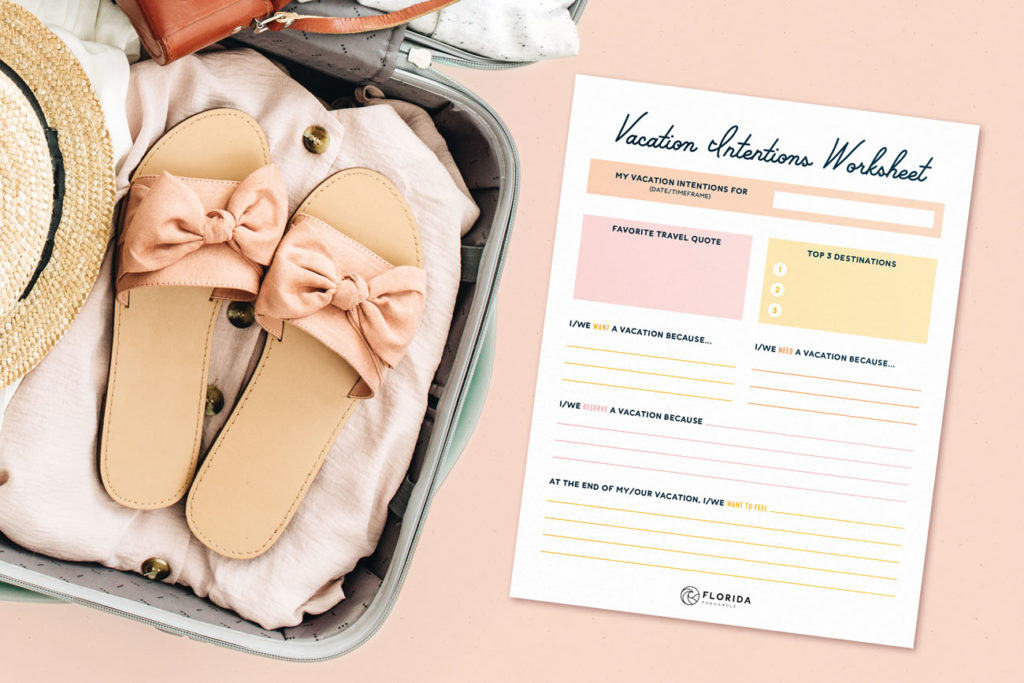 For an additional burst of fun, we've also created a set of phone wallpapers. Each one features an inspirational quote and background. We hope that these wallpapers add an extra ounce of fun and inspiration to your travel plans, come rain or shine.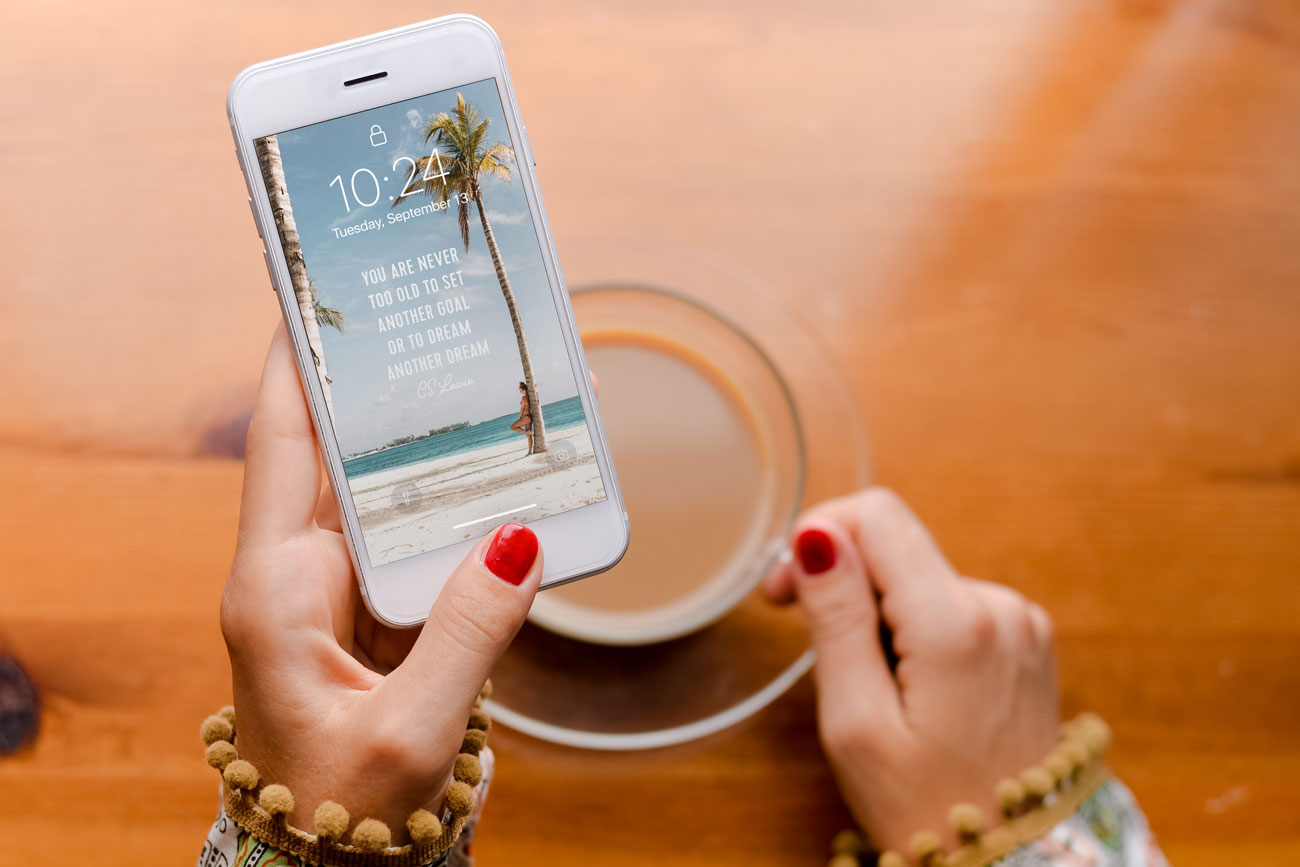 We'd love for you to tag us in your Facebook, Instagram and Pinterest photos that show off how you personalize your travel printables.
Disclaimer: FloridaPanhandle.com does not provide legal or medical advice. This post has been prepared for informational purposes only. All users are advised to check all applicable local, state, and federal laws and consult legal and medical counsel should questions arise.