Exploring new places calls for countless pics, a handful of keychains and…postcards?
Postcards and other snail mail may be a distant memory for some of us, but these handwritten notes are meaningful ways to let someone know you're thinking of them while we're out and about in the world. You can find cool postcards with beautiful pictures of the surrounding area at most gifts shops to give friends and family a glimpse of your current vacation spot.
Anytime is a great time to send a postcard whether we're adventuring in new areas or just learning new things about our backyard. It's much more personal than shooting a text since it takes a bit more time and effort to write a note and drop it off at the post office or postbox.
We created a few free printable postcards you can use to send love from afar. You can start at the top or jump down to one that catches your eye. Check out our printing directions to see how you can make these postcards sturdier before sending them.
Table of Contents
For The Ones Who You "Wish Were Here"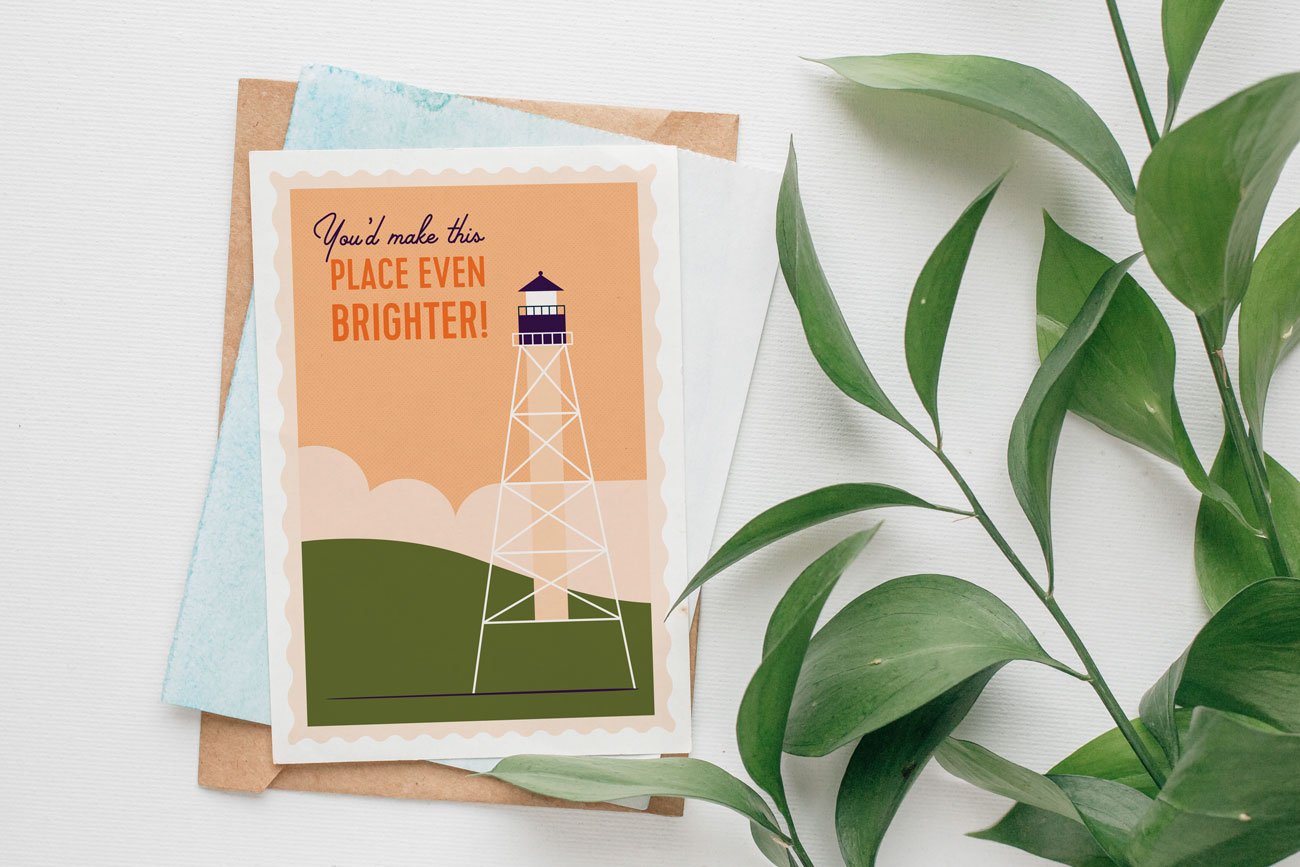 Whether you're taking a solo trip down the coast, going beach camping with your family for the weekend, or taking a volunteer vacation for the monthn, postcards are a classic way to tell someone, "wish you were here!" Postcards are also great to send to loved ones who are abroad to give them a taste of home.
A postcard from home or a fun destination or from home is sure to be a welcome surprise! Here are a few things you can include on your postcard to a far away loved one (other than, "wish you were here!")
Let them know you're thinking of them: "Thinking of you while you're away!"
Talk about a fun story about your local area.
Tell them how much you miss them: "We miss having you here!"
Write a local saying or motto.
Record the time, date and weather at the time you're writing your card so they can imagine your surroundings.

For Those Soon to Be Wed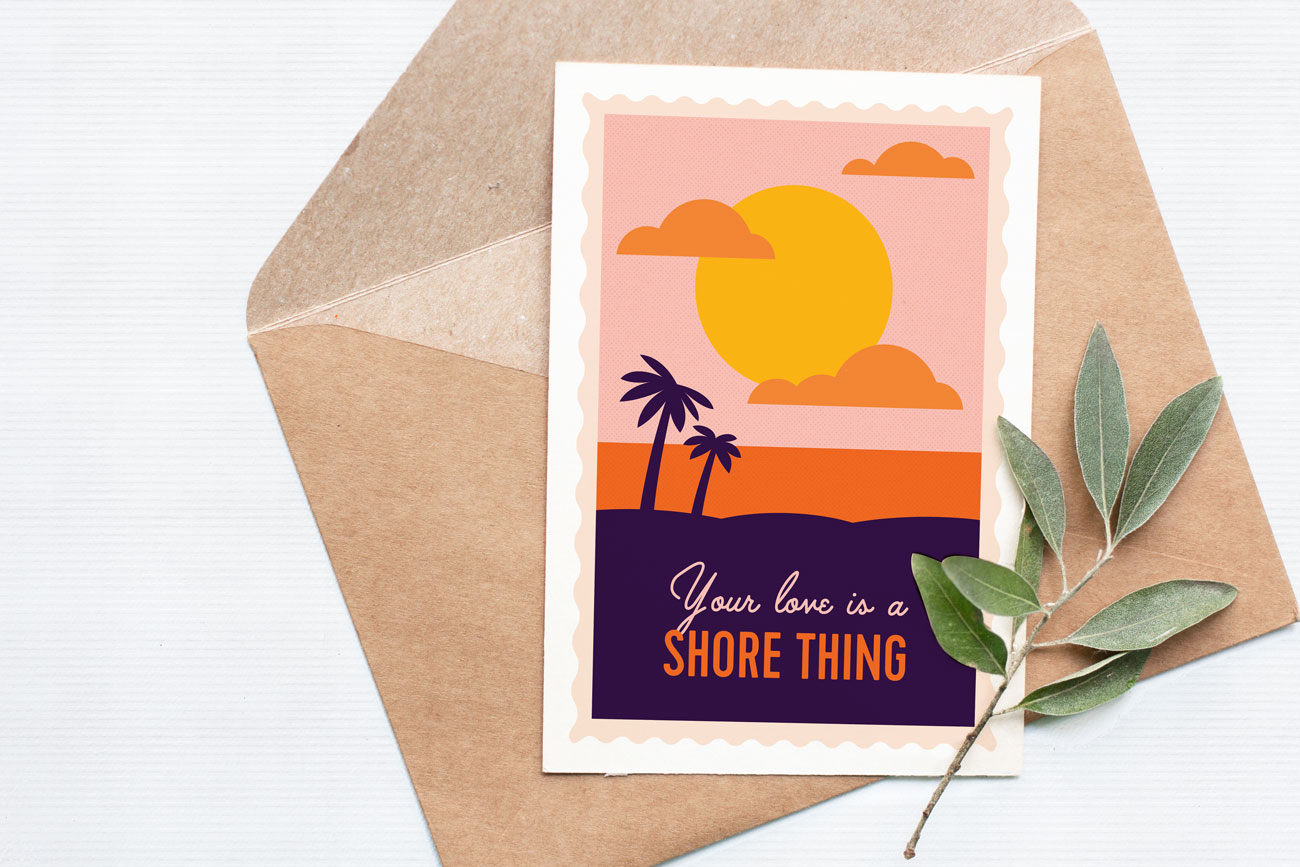 Weddings are magical days for couples and loved ones. Unfortunately, many couples have had to change their plans due to the current climate. Elopements, small gathering and postponed dates have become the norm this year for nuptials.
You can ease some of the couple's stress by sending a few loving words of encouragement with a postcard. Offering your support and understanding for their decisions can take the pressure off so they can focus on their big day, however they choose to celebrate!
A short and sweet message for the couple-to-be (or newlyweds, if you're mailing it after their wedding) is more than enough. Here are a few ideas of what you can say.
Show your support if they decide to downsize or go virtual with their wedding: "Hey [name], want to let you know we support any decision you make with your wedding! Let us know if you need anything."
Reassure them that it's okay if they remove you from the guest list: "We know it was tough to downsize your guests, but your safety and your love is most important! Sending our love and support!"
Offer words of encouragement if they've postponed their date: "We're never leaving the dance floor after you finally walk down the aisle! I know postponing was tough, but we'll make your wedding extra special next year.
Tell them how much you enjoyed their ceremony: "Your wedding was so fun! Can't wait to celebrate in person. We're sending lots of love to the newlyweds!"

For The The One Who Will Get Well Soon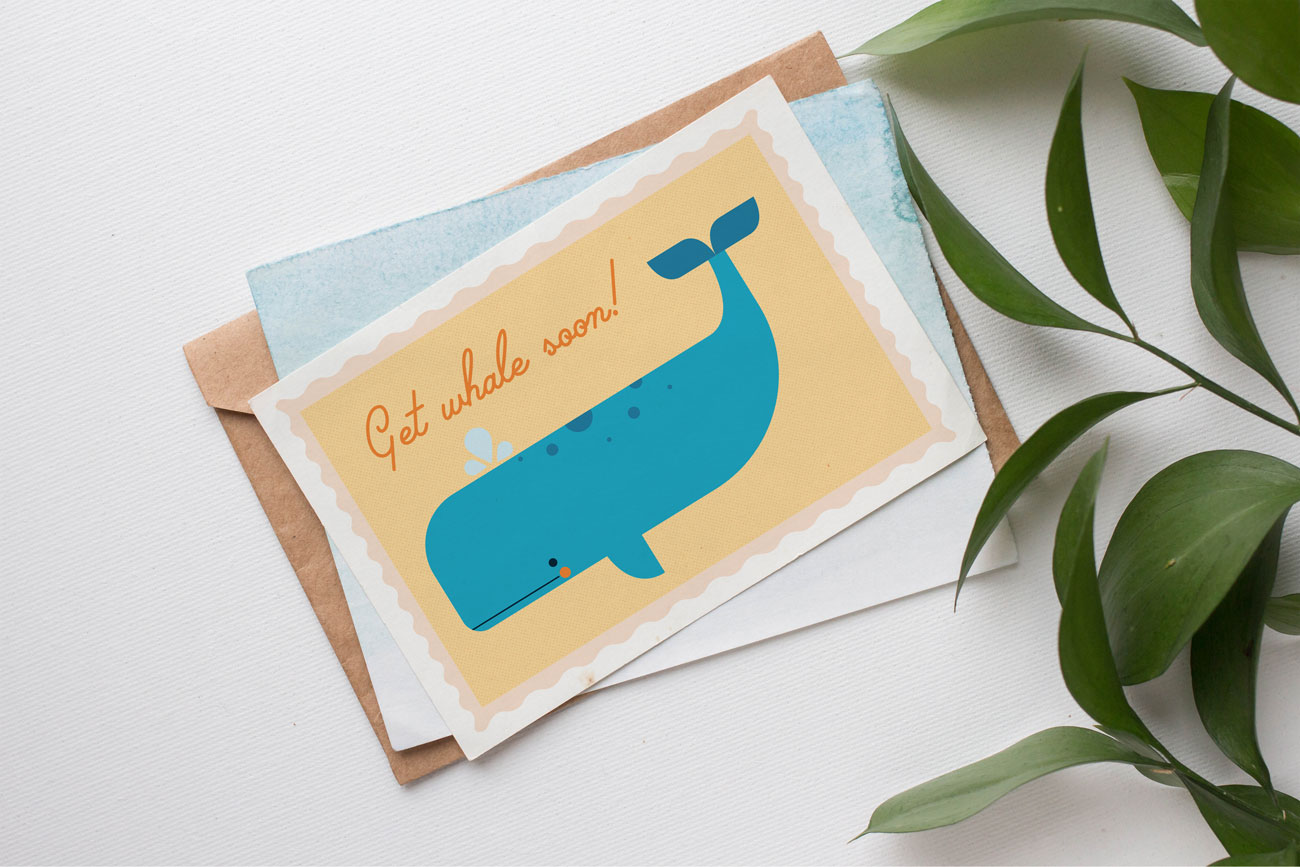 It's not easy to support our far away loved ones when they aren't feeling their best. Sometimes we just want to send a hug for someone who's going through a tough time or feeling under the weather. Sending someone a card with some well wishes can definitely brighten their day while they focus on getting better. Below are a few ideas of what you can say.
Give them encouragement for everything they're going through.
Make them laugh with a joke or pun: "What do you give a sick pig? (Oink-ment)"
Tell them a funny story that's happened recently.
Include an inspiring quote: "When the unthinkable happens, the lighthouse is hope. Once we choose hope, everything is possible." — Christopher Reeve
Offer any help you can: "I'm a call away if you need anything or just want to talk."

For The Far Away Birthday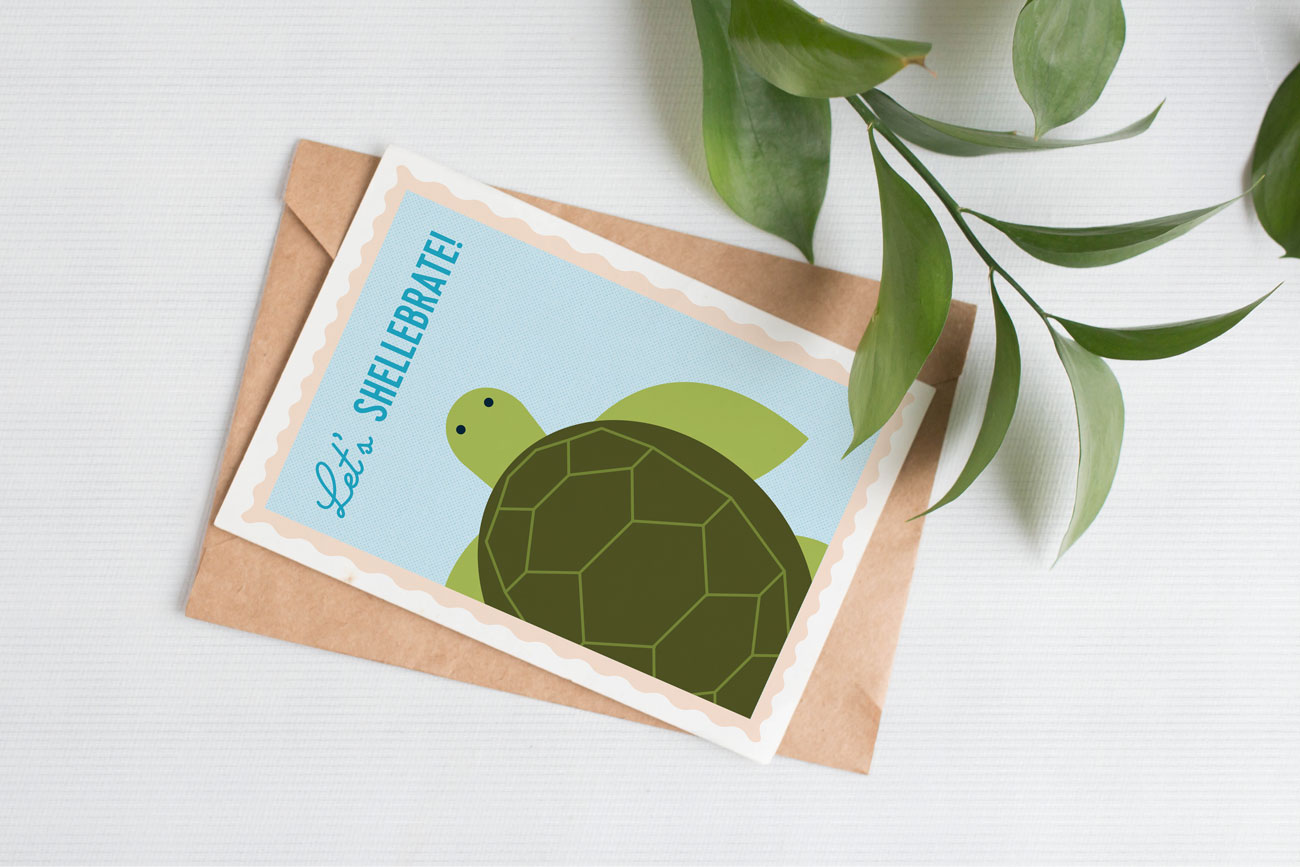 Cake, friends and family are the top three things that can make a great birthday. A special day alone or away from loved ones might make someone's special day feel a little less special. Add some surprise to their anniversary around the sun with a handwritten surprise in their mailbox.
There are a lot of things you can write in a birthday card! You can be funny, sentimental, and even romantic. Get a few ideas for a birthday postcard below.
Hit 'em with a birthday joke: "Why did the birthday cake visit the therapist? (It was feeling crumby!)"
Retell a favorite memory with them.
Poke fun at their age: "Age is just a number (but yours is pretty big!)"
Tell them how much they mean to you: "I'm so grateful for all the joy you've brought to my life!"
Talk about what you'll do to celebrate the next time you see them.

Bonus: For Your Favorite Kiddos To Try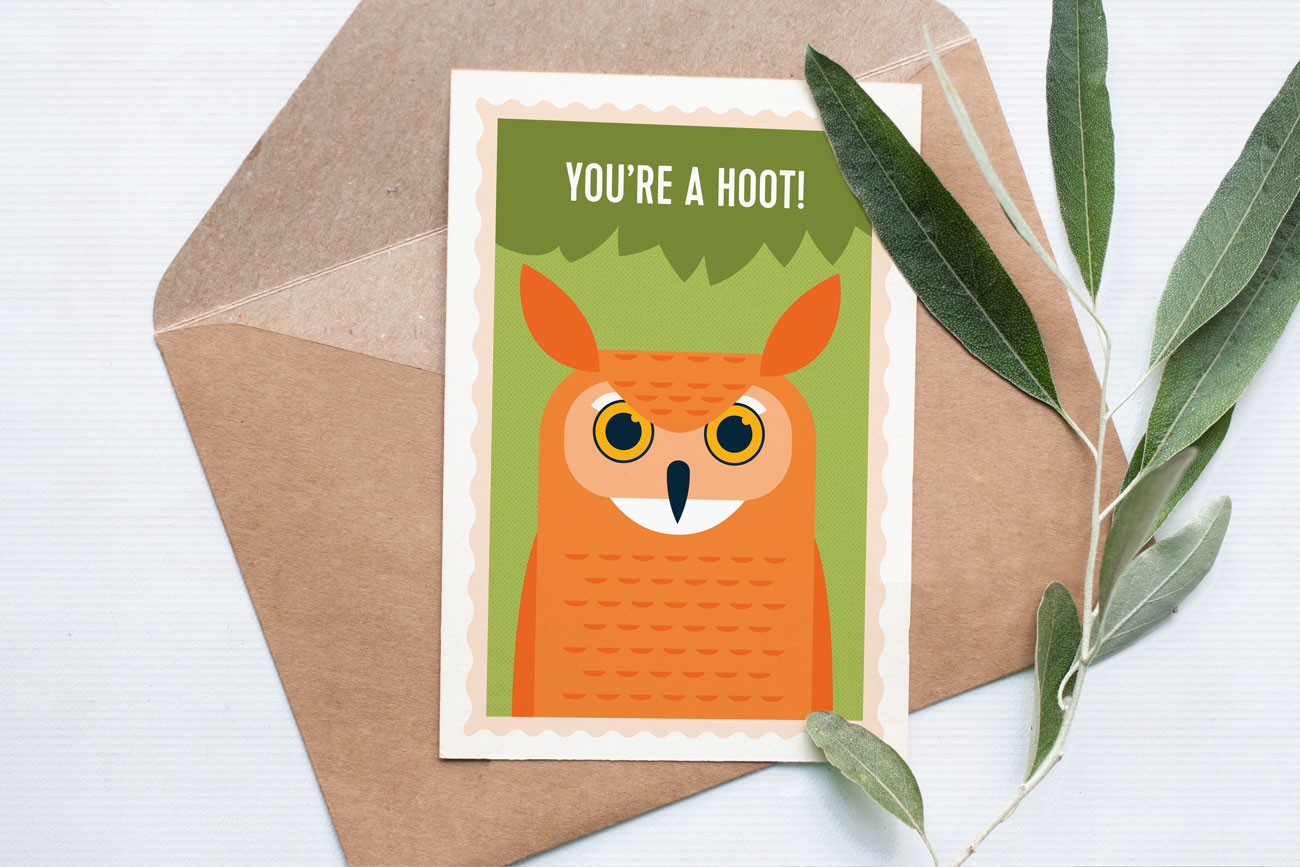 Kids these days probably don't have much experience with mail unless they've done paper pen pal programs or get cards from family members. Postcards are a great way to introduce them to letter writing since they're meant to be short and sweet.
Your kids can send a postcard to family members, classmates, teachers and more. There are a lot of things your child can talk about in a postcard. Here are a few ideas to get them started:
Have them write about their day and describe their favorite part.
Start a sentence for them and have them finish: "I feel happiest when ______."
Let them share a few fun facts about themselves like hobbies or hidden talents.
Encourage them to thank someone: "Thank you for helping me!"

How to Print These Postcards
You have two options for print our free printable postcards: print them out separately and glue them together or print double-sided.
Separately Print Front and Back
Printing the front and back on two separate pages is easier if you have trouble with your printer. It's also a good option if you'd like to add extra sturdiness to your postcard.
Materials needed:
Printer
Cardstock paper (recommended) or printer paper
Glue
(Optional): cardboard
You can use thick cardstock paper and glue the front and back together. Glue sticks should work well. You can also pick up glue tape from an office or craft store if you want to make sure the glue is clean.
If you don't have card stock on hand, you can print on regular paper and glue the front and back to a piece of cardboard.
Print Double-Sided
Going the double-sided route is great if you'd rather not spend the extra time gluing the sides together or don't have those materials handy.
Materials needed:
For this route, you will need thick cardstock paper to keep your postcard sturdy. To print on both sides, print out the front page first. Then, feed the paper back into your printer and print the other side.
You may need to flip the paper around or place it upside down to correctly print the back side. Pay attention to how your printer prints the first page so you know how the printer receives the paper. Try a test print if you're still unsure!

Sending beautiful postcards with lush landscapes is one way to satisfy some wanderlust. If you're itching to get outside for a real change in scenery, consider making a beachside road trip.