The Florida Panhandle has an impressive array of beaches, all of which are just waiting for your visit. At each one, you can soak in the sheer beauty of the region's natural landscapes while having the time of your life. Once you've seen one, you absolutely must see them all, so use this guide to figure out where to go next. Here's a look at 31 of the best beaches in the region – and insights on what to expect as you go on a coastal tour of the Panhandle.
Gulf Islands National Seashore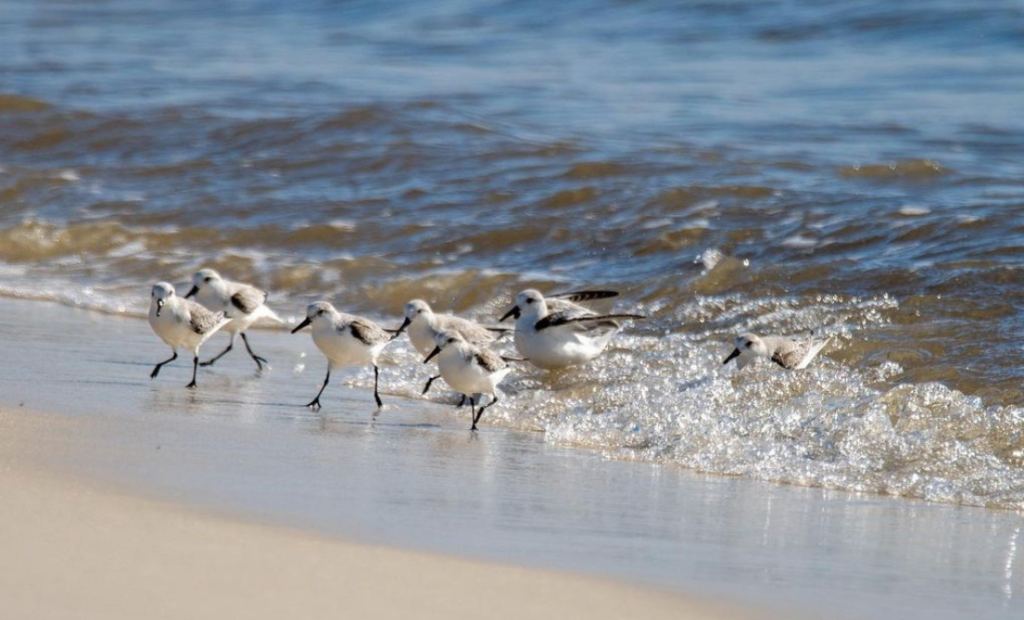 The Gulf Islands National Seashore sits right off Oyster Bay, serving as a popular beach along Bon Secour Bay. At this park, you can swim in the crystal-clear waters, lounge on the beach, or head out on your boat for fishing adventures galore. You can also travel south to the Bon Secour National Wildlife Refuge to see migratory birds, sea turtles, and other wildlife in their natural habitats.
Pensacola Beach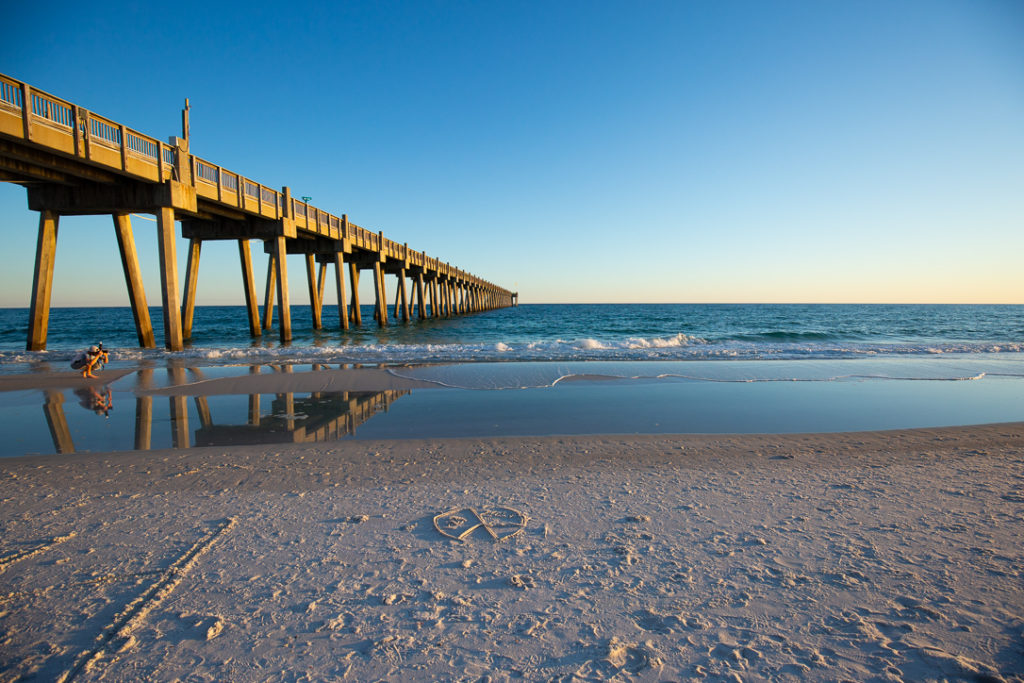 Pensacola Beach boasts brilliant white sandy beaches and glistening emerald-green waters sure to impress at first glance. As you settle in for a day of fun, you'll get to enjoy some of the best views of the Gulf and plenty of opportunities for relaxation. If you want to explore a bit, go down to the Footprints in the Sand Eco Trail to learn all about the hidden secrets of this beach.
Navarre Beach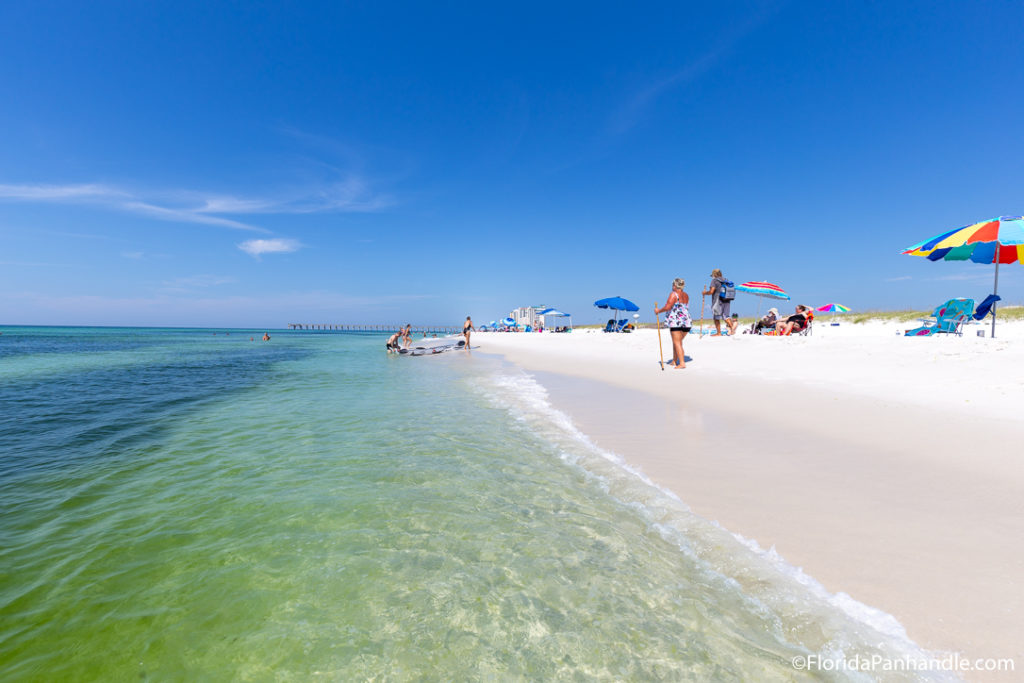 The quiet Navarre Beach community always serves as the perfect place to spend your day. With over 12 miles of pristine sandy shores, you can enjoy all kinds of awesome adventures from beachcombing to fishing trips. The scenic bike path provides even more ways to experience the lovely waterways from a whole new perspective.
Okaloosa Island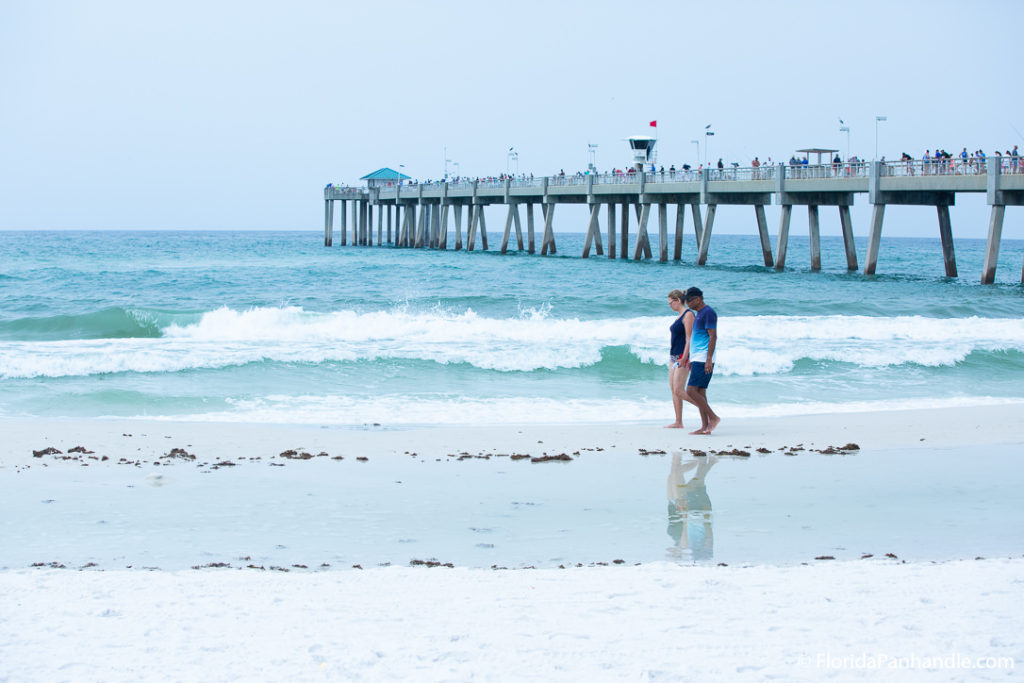 Nestled between Destin and Fort Walton Beach is the magnificent Okaloosa Island where you can soak in the beauty of the Gulf of Mexico and Choctawhatchee Bay. Although the beaches are absolutely gorgeous, the fishing pier is what attracts the most attention. From that pier, you can catch everything from tuna and tarpon to cobia and redfish. Yum!
Henderson Beach State Park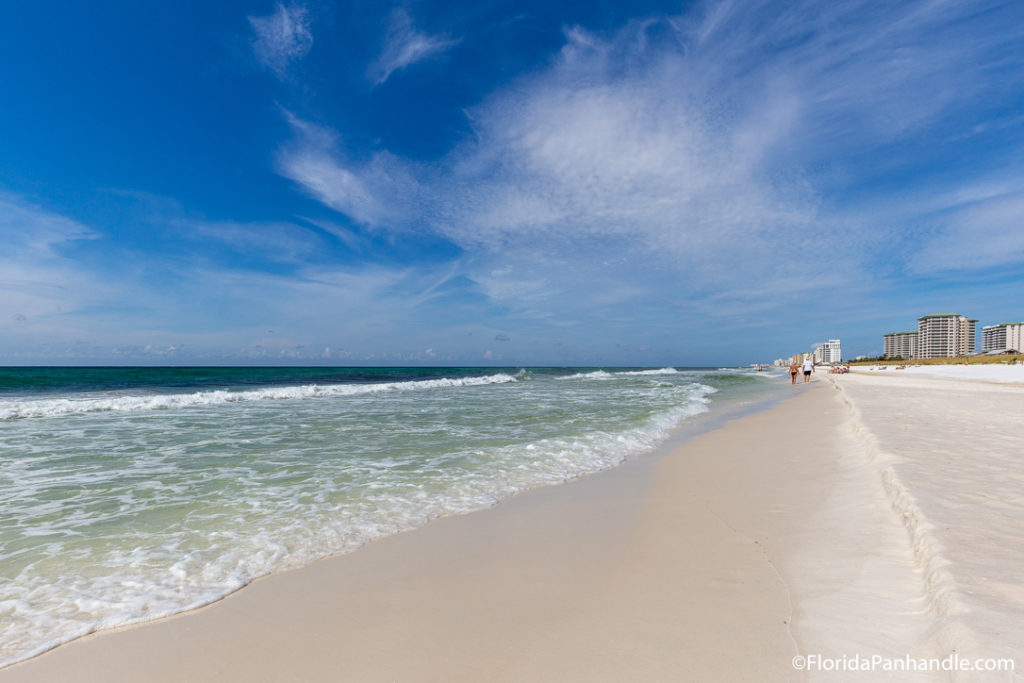 At Henderson Beach State Park, you can get a peek of impressive 30-foot-tall sand dunes set against stellar emerald-green waters. People come from near and far to explore the nature trails, go fishing, and swim along the coastline. Many even elect to stay a while at one of the 60 campgrounds right inside the park.
St. Andrews State Park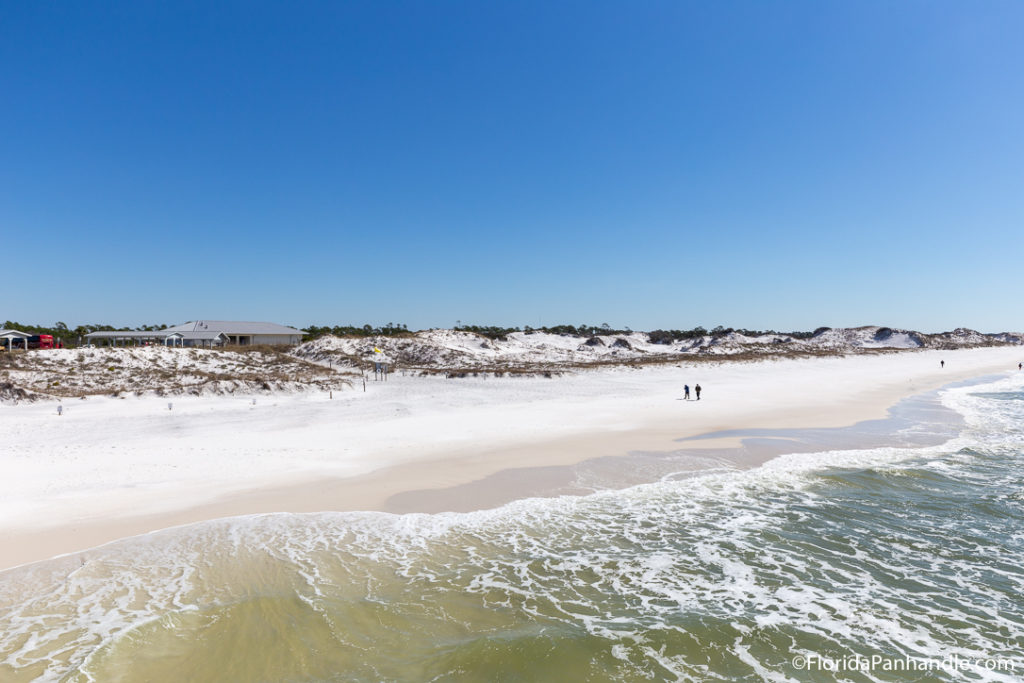 St. Andrews State Park sits sandwiched between the bay and Gulf of Mexico, serving as a top spot for snorkeling and surfing enthusiasts. Plus, it's a fantastic spot to see tons of migratory bird species and butterflies of all kinds. With so much to see and do, it just makes sense to stick around for a few days, which you can do at the onsite campgrounds.
Santa Rosa Beach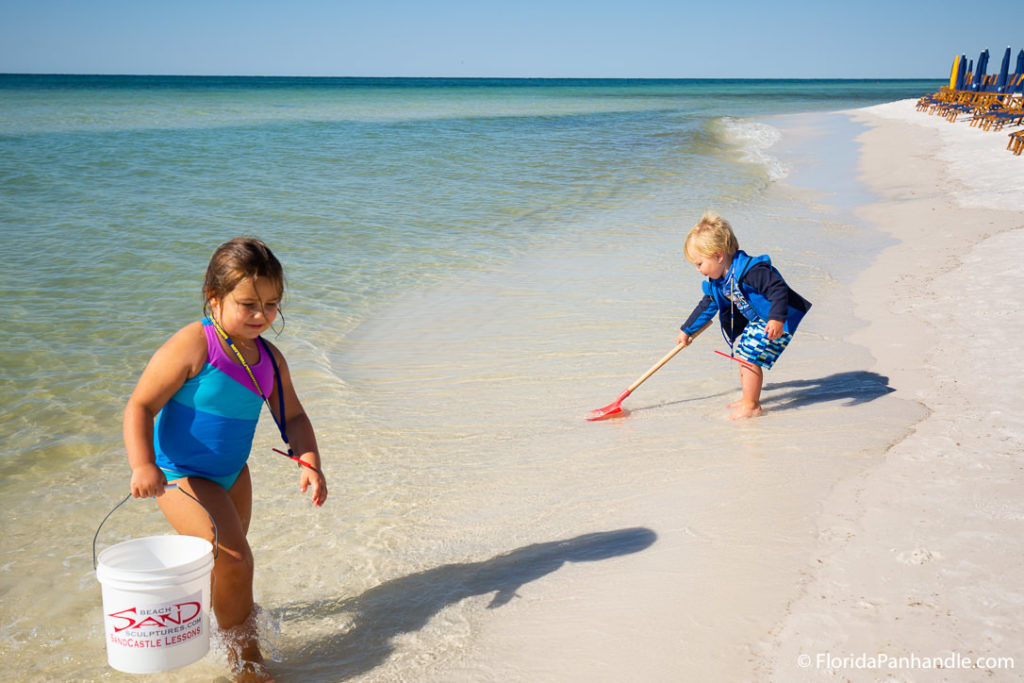 Right along the famed Emerald Coast is the popular Santa Rosa Beach community. This delightful neighborhood boasts sandy beaches, pristine waters, and tons of charming luxury beach houses along the shore. When you tire of exploring the beach, you can waltz over to Point Washington State Forest or head into town to enjoy an upscale dining experience of a lifetime.
Panama City Beach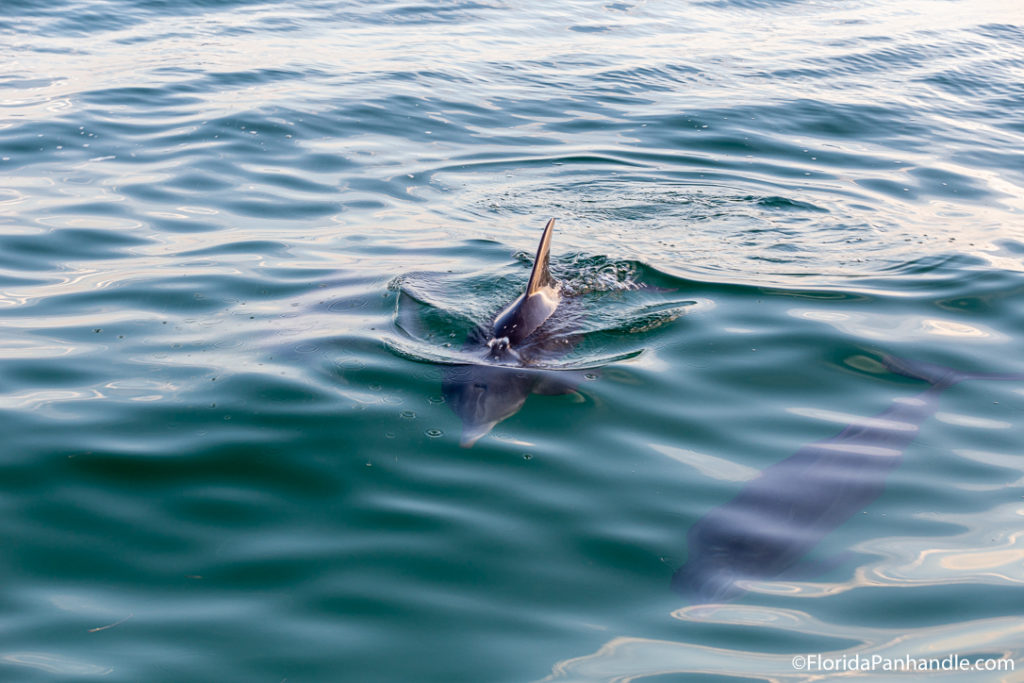 At Panama City Beach, you can explore 27 miles of sandy beaches that are perfect for beachcombing and sand sculptures. The dazzling blue-green waterways are equally phenomenal, serving as a popular spot for paddle boarding and kayaking adventures. With that winning combination on your side, you may even find it's the perfect place to propose and return to say your wedding vows.
Johnson Beach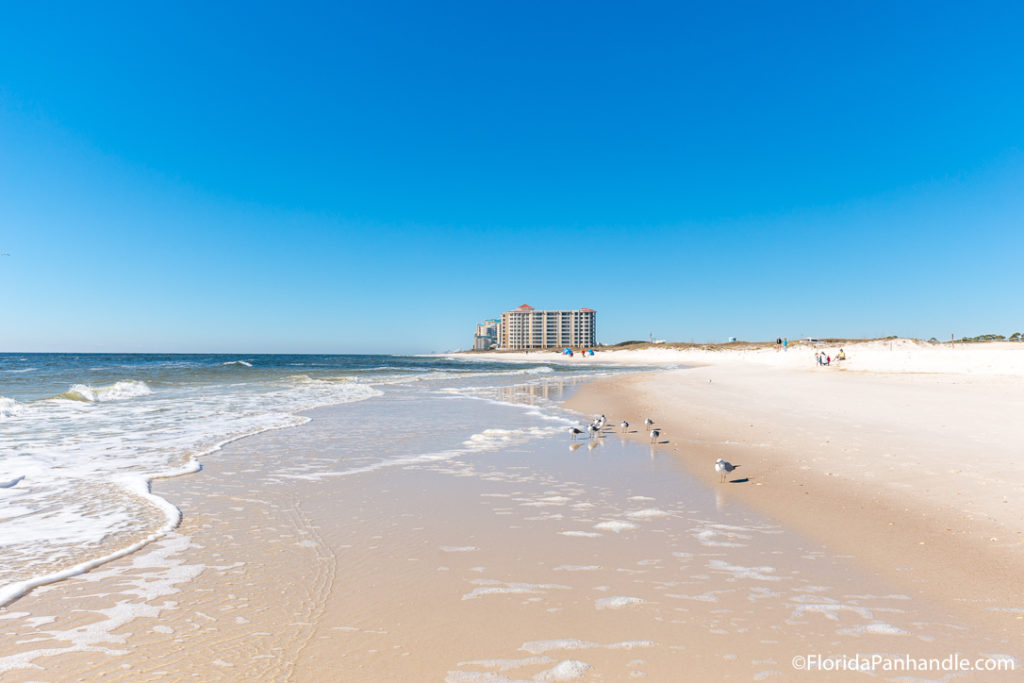 Whether you want to swim the day away, explore nature trails, or both, you'll love to kick off your adventures at Johnson Beach. The stunning waters are always manned by skilled lifeguards, so you can enjoy watersports of all kinds without worry. And when you want to stick to the land, a trip down the Discovery Nature Trail never fails to impress.
Grayton Beach State Park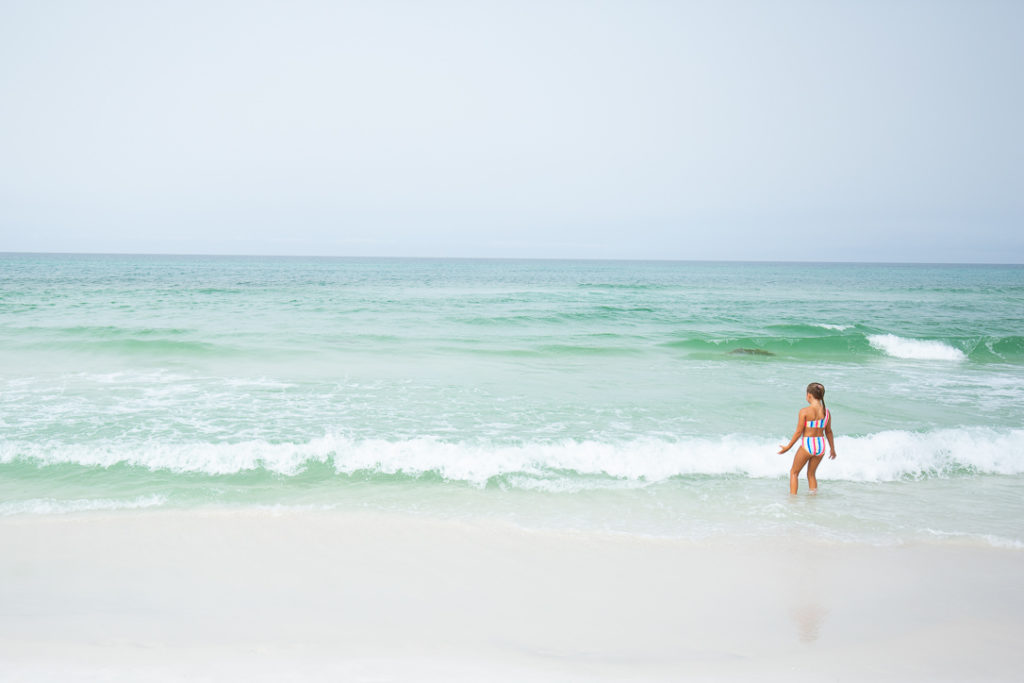 Absolutely everyone loves to kick off their shoes and run through the sand barefoot at Grayton Beach State Park. The gorgeous white sands feel great underfoot and work equally well for even the most intricate sandcastles. If you decide to stay at the campground in the park, you'll also love to return to watch the sun go down, and then walk along the soft sands under the glow of the pale moonlight.
Crystal Sands Beach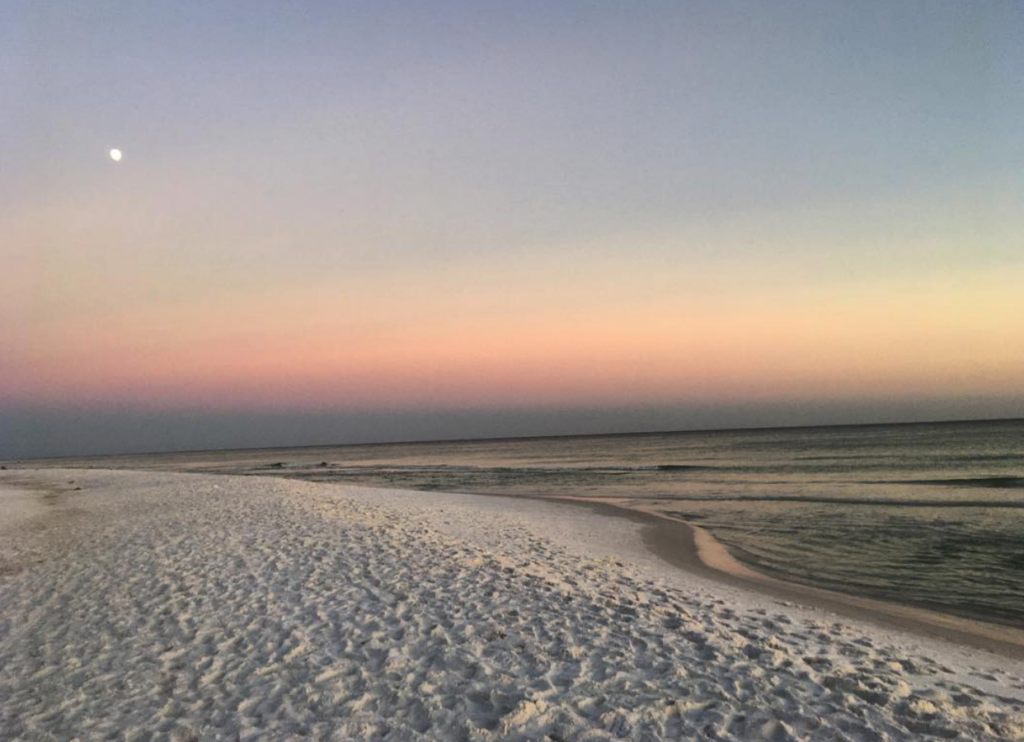 To experience the magic of Crystal Sands Beach, just grab a luxury beach house rental and feel the joy of living along the waterfront. You can start the day by paddle boarding or kayaking from sunrise on, and then spend the afternoon swimming and lounging on the sand. Just make sure to rent your chairs and umbrellas – and perhaps even splurge for setup and take down service – to make the most of your visit.
Mexico Beach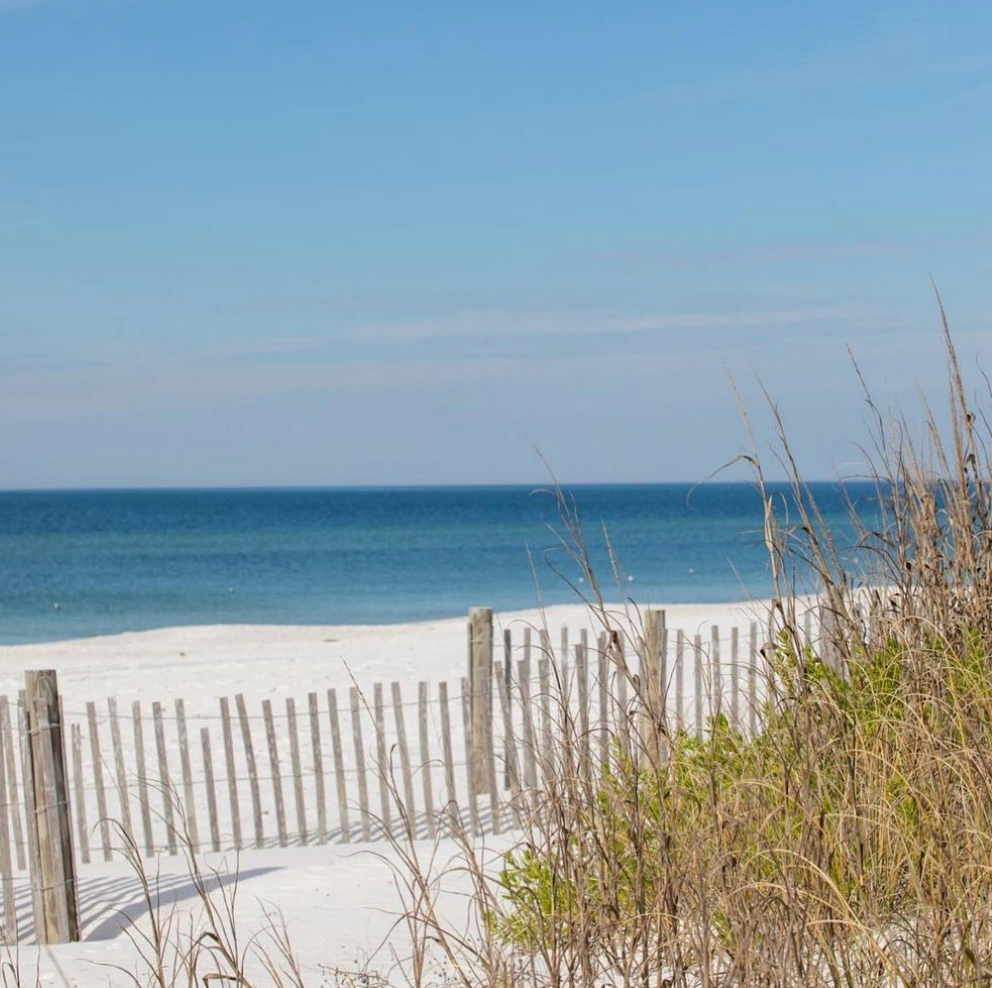 If you want to slow down time while enjoying the best views the world has to offer, plan your trip to Mexico Beach. This seaside community boasts five miles of stunning white-sand beaches lined by family-owned restaurants. As you work up an appetite swimming and playing in the surf, you'll get a whiff of what's to come as the nearby eateries whip up their delicacies all day long.
St. Joseph Peninsula State Park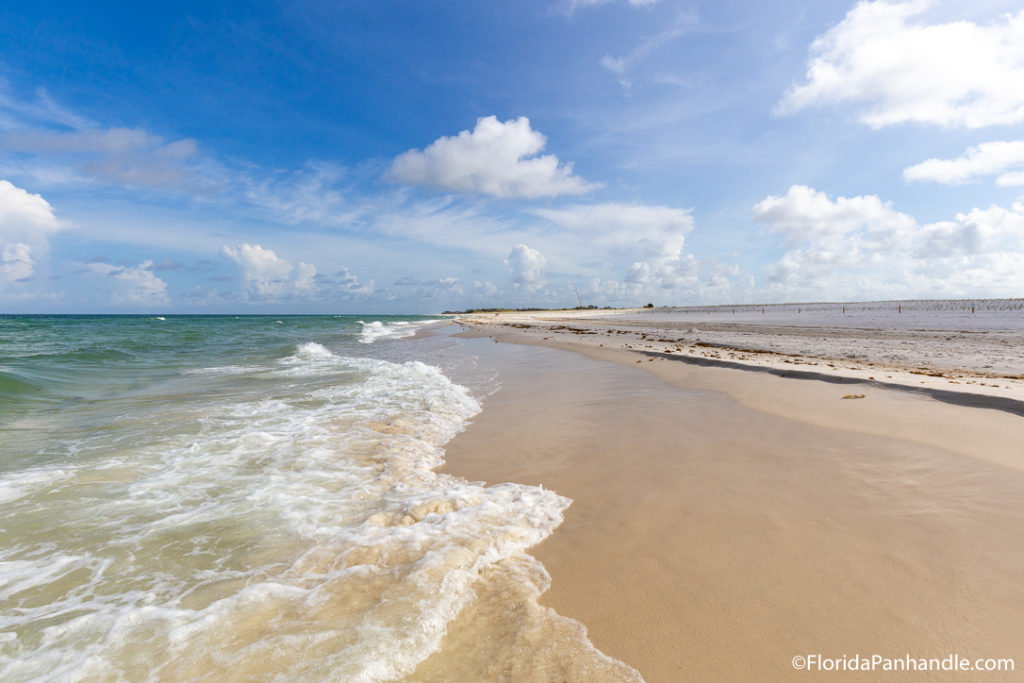 The stunning St. Joseph Peninsula State Park serves as a wildlife haven like no other by extending 20 miles into the Gulf of Mexico. With a visit to this park, you can spot all sorts of wild creatures, including several different types of sea turtles. It's also a top spot for beachcombing for pretty seashells that show the incredible diversity of marine life in this waterway.
Blue Mountain Beach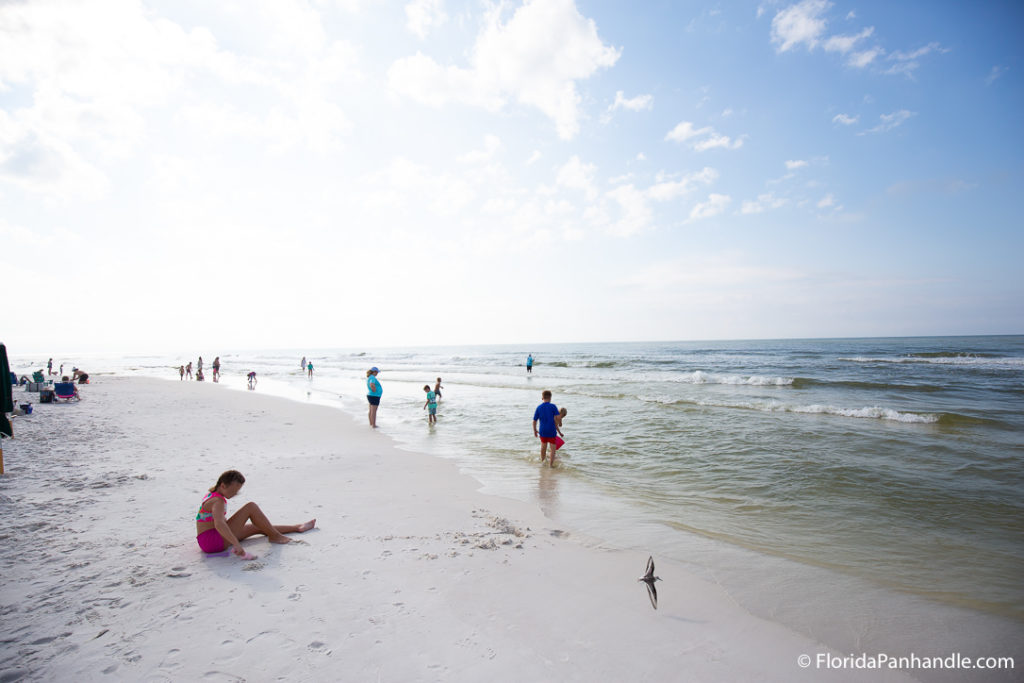 If you're looking for a quiet place to kick back and relax, you can always find what you need at Blue Mountain Beach. With its white-sand shores, copious lupine flowers, and beautiful waters, this beach simply has it all. If you can manage to break yourself away from its solitude and beauty, head into town to check out the art gallery, grab a bite of delicious food, and hop on a bike rental.
Pensacola Beach Gulf Pier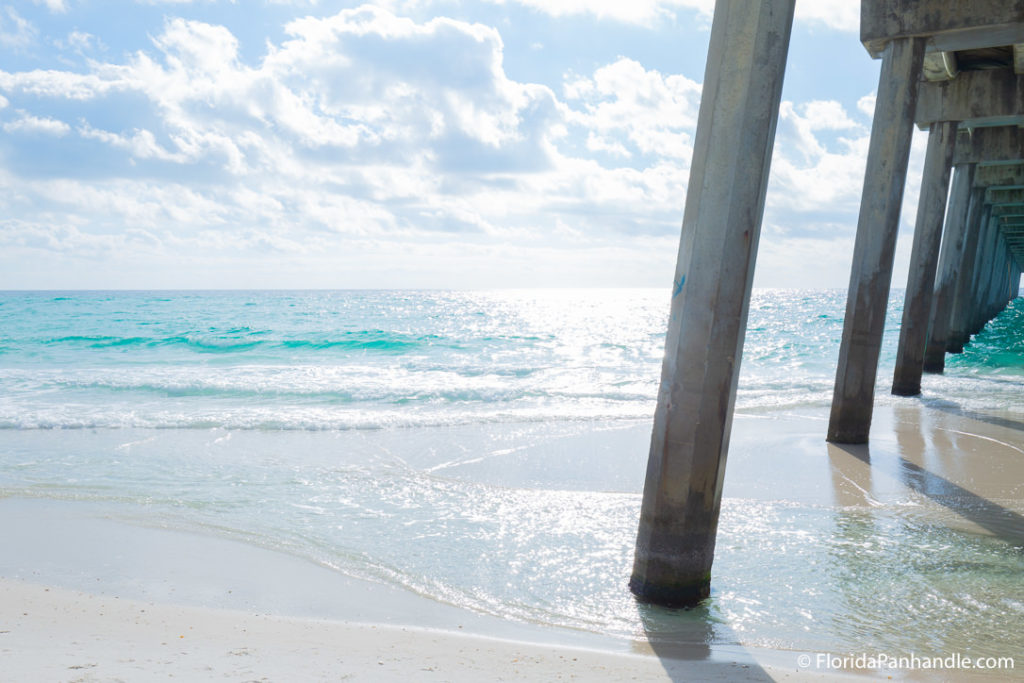 When deep sea fishing calls your name, cut to the chase with a trip out to the Pensacola Beach Gulf Pier. At this pier, you'll find tons of hopeful anglers trying their luck and hoping to catch tuna, redfish, and a whole lot more. If you don't have your gear or know just what to use, no worries, just stop in at the bait and tackle shop for everything you need.
Rosemary Beach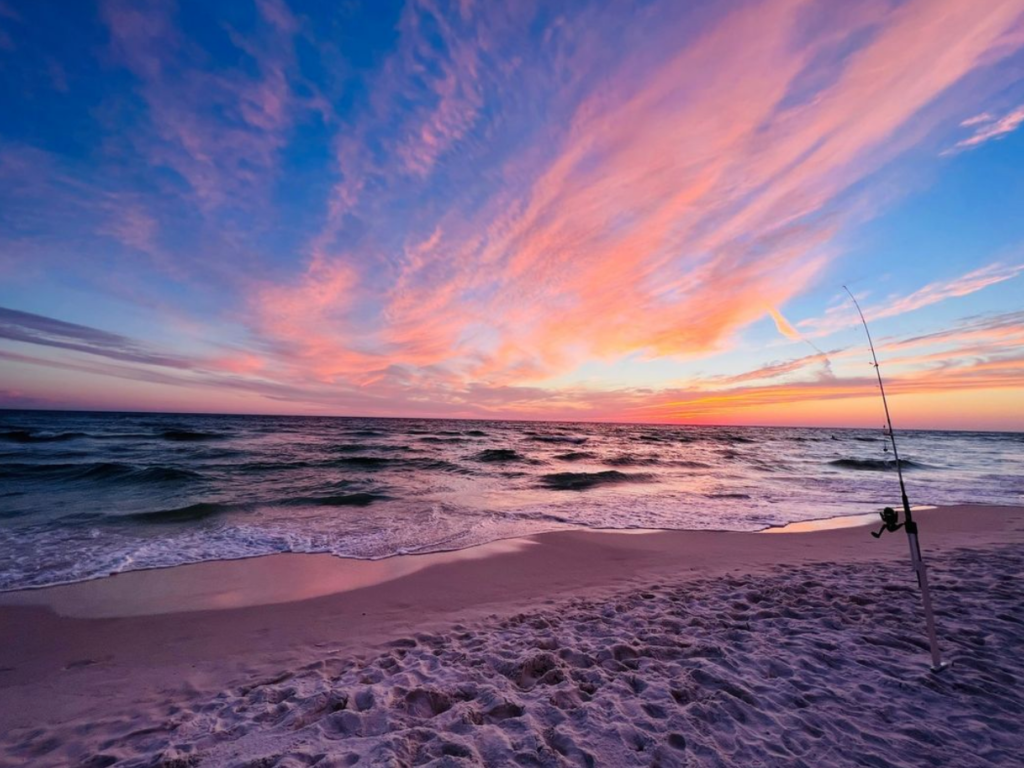 Rosemary Beach is the place to go when you want to swim, surf, and lounge on the sand all day long. Although it gets busy, you can secure your spot by signing up for umbrella and chair service ahead of time. They'll snag you a spot by the water's edge, so you can spend your day how you want without worry about getting set up or packing everything back home.
Seaside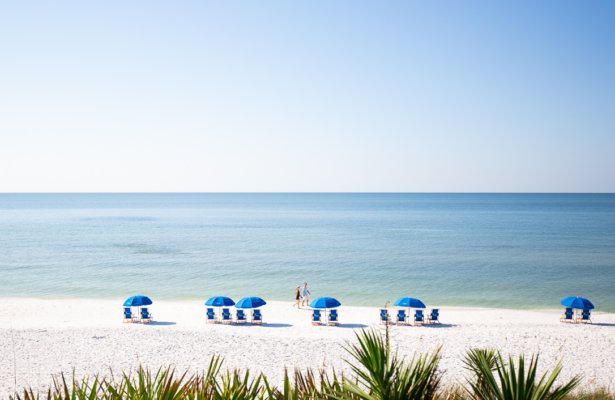 When you come to Seaside, you can enjoy photo opportunities galore as you try to find all the places featured in The Truman Show. If that's not enough, you can also check out all its charming shops, ride bike rentals along the beach road, and swim like wild, of course. Once you're tired out, just kick back and relax while watching all the watersports happening along the coast.
Jetty East Beach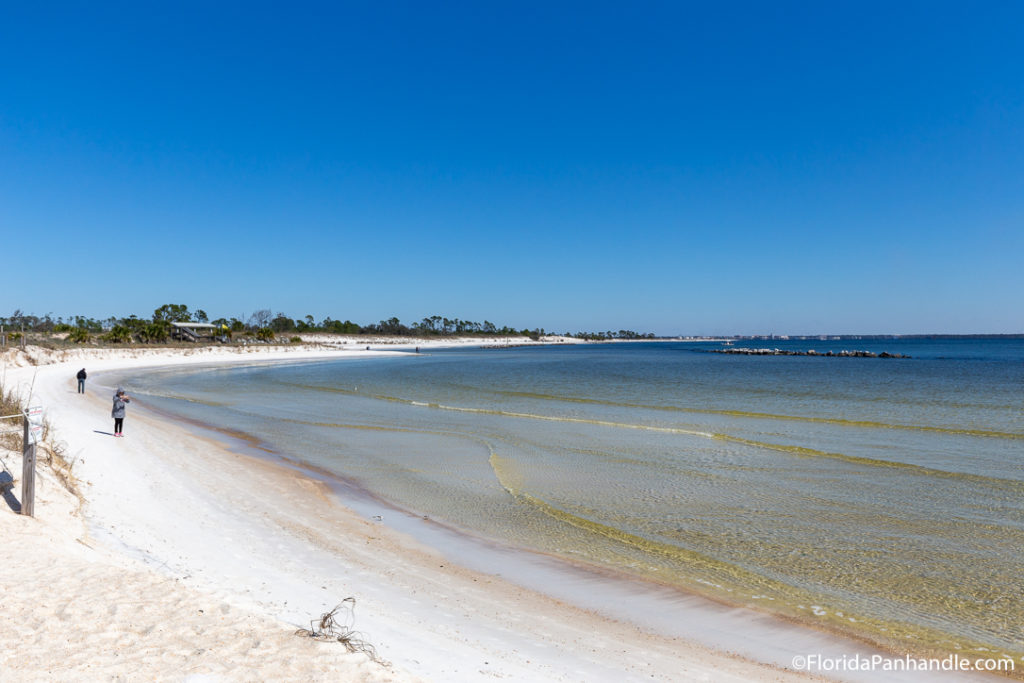 Jetty East Beach never fails to draw crowds of people eagerly awaiting their chance for fun and excitement. When you come here, you'll want to set up your umbrella at the edge of the water, so you can go from swimming to relaxing in an instant. Also, don't forget to bring along your floaties, beach toys, and sandcastle tools to make the most of your trip.
Carillon Beach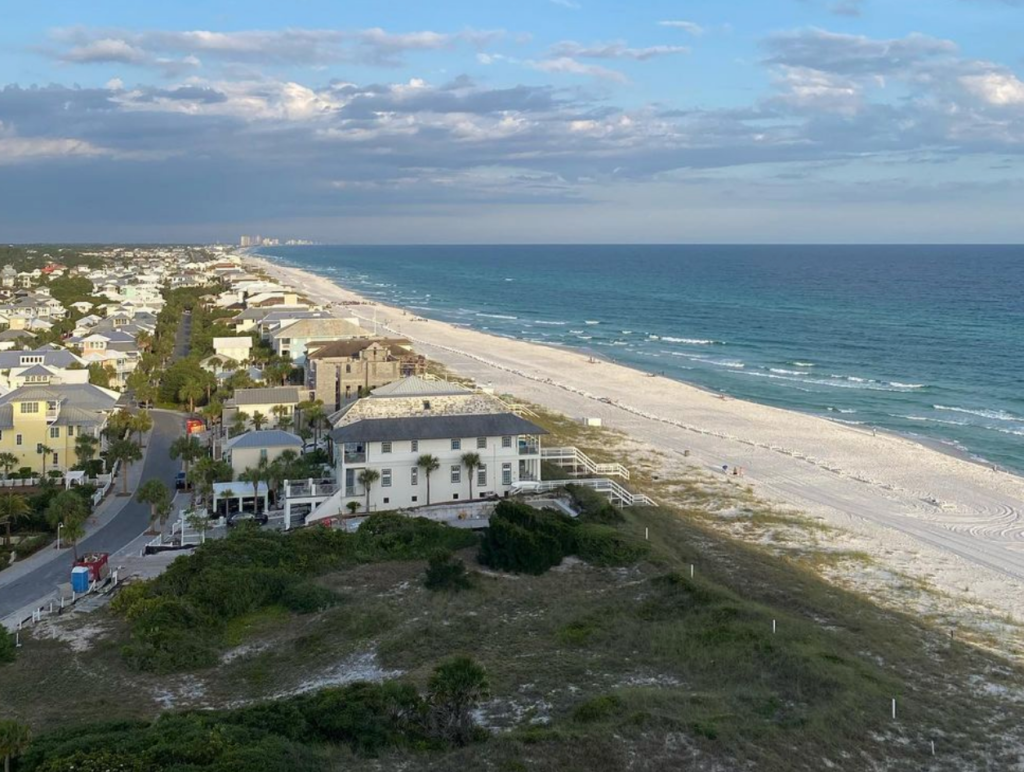 Set right at the edge of the Village by the Sea, Carillon Beach serves as a truly relaxing place to spend the day. The picturesque waters and pristine beaches are perfect for all your waterside adventures, ranging from scuba diving to sailing. As you enjoy your day, you'll want to check out all seven dune walkovers plus the Carillon Bell Tower with its 35 beautiful bells.
Opal Beach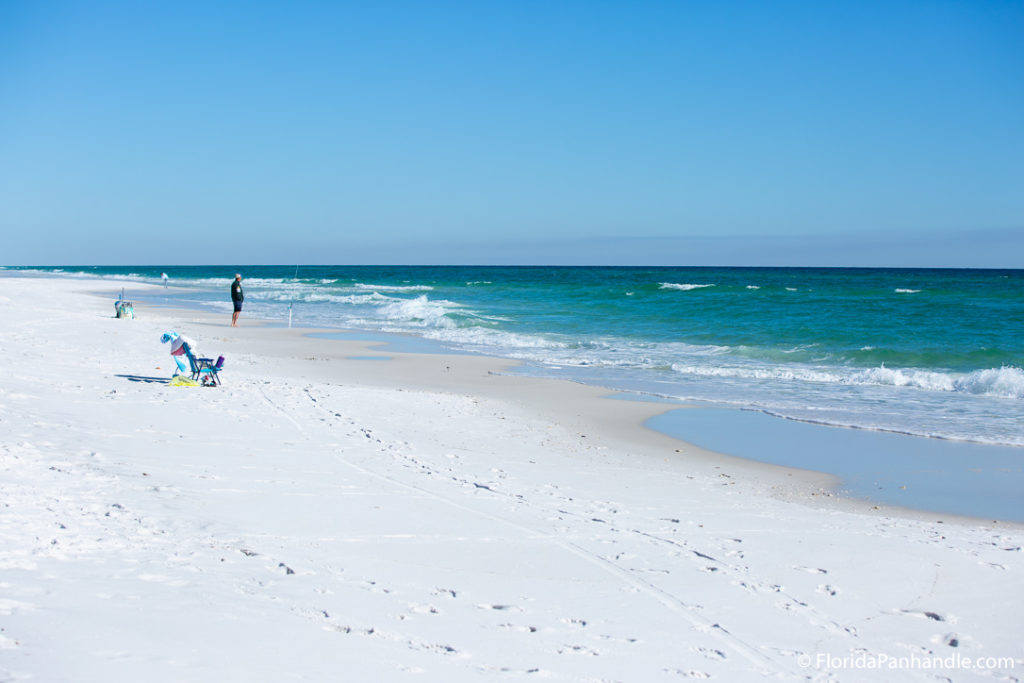 One of the lesser-known beaches in the Florida Panhandle, Opal Beach is the perfect place to get away from it all and enjoy a quiet day along the coast. You can swim, fish, and just lounge on the sand without the risk of disruption, helping recharge your mind, body, and spirit. Then, when you're done, you can use the outdoor showers to wash the sand away before stopping in at your favorite Pensacola restaurant for a bite to eat.
Inlet Beach
Whether you swing by for the day or rent a cottage, Inlet Beach promises to delight your senses and leave you with memories to last a lifetime. At this beach, you have your choice of incredible things to do. You can engage in all the top watersports, relax under an umbrella with a good book, or listen to live music while grubbing on decadent dishes.
June White Decker Park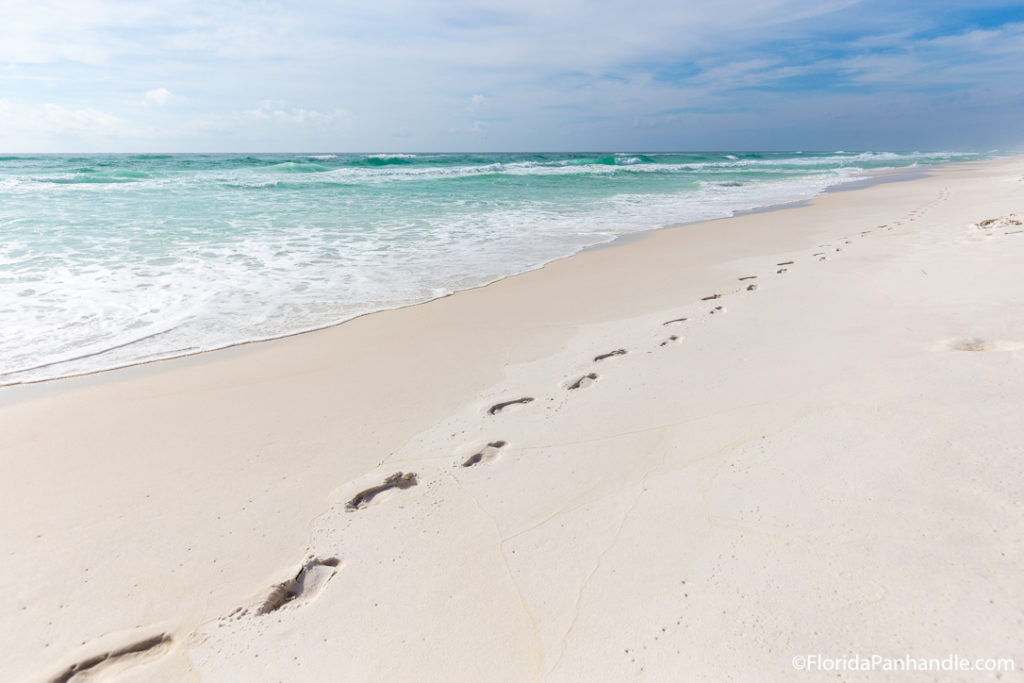 If you want to take a quick walk at sunset after enjoying a phenomenal meal at your Destin restaurant of choice, then June White Decker Park is definitely the place to go. This small beach boasts soft, white sands and open views of the Gulf of Mexico, which look even more dazzling as the sunset lights up the sky with vivid pink, orange, and purple tones.
Miramar Beach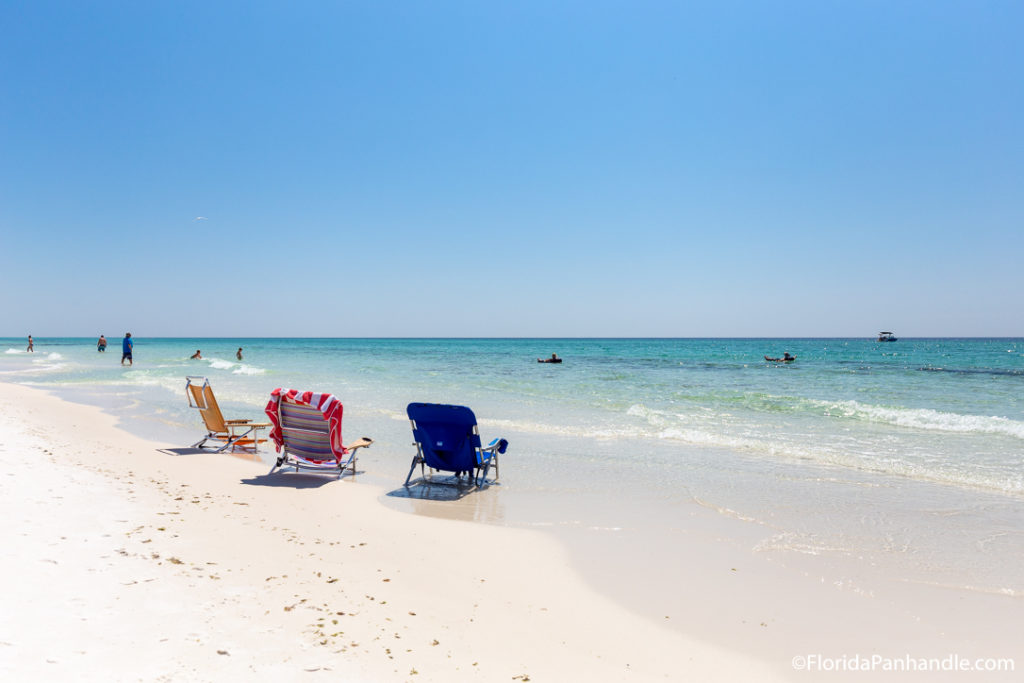 Adventure seekers delight at all of the fun activities available at Miramar Beach, including jet-skiing, parasailing, and dolphin cruises. Even on the sand, the fun goes from morning until night with energetic games of beach volleyball, sandcastle competitions, and a whole lot more. In between all the fun, you can jet over to excellent waterfront restaurants to get your fill of the tastiest food and drinks around.
Shores at Crystal Beach Park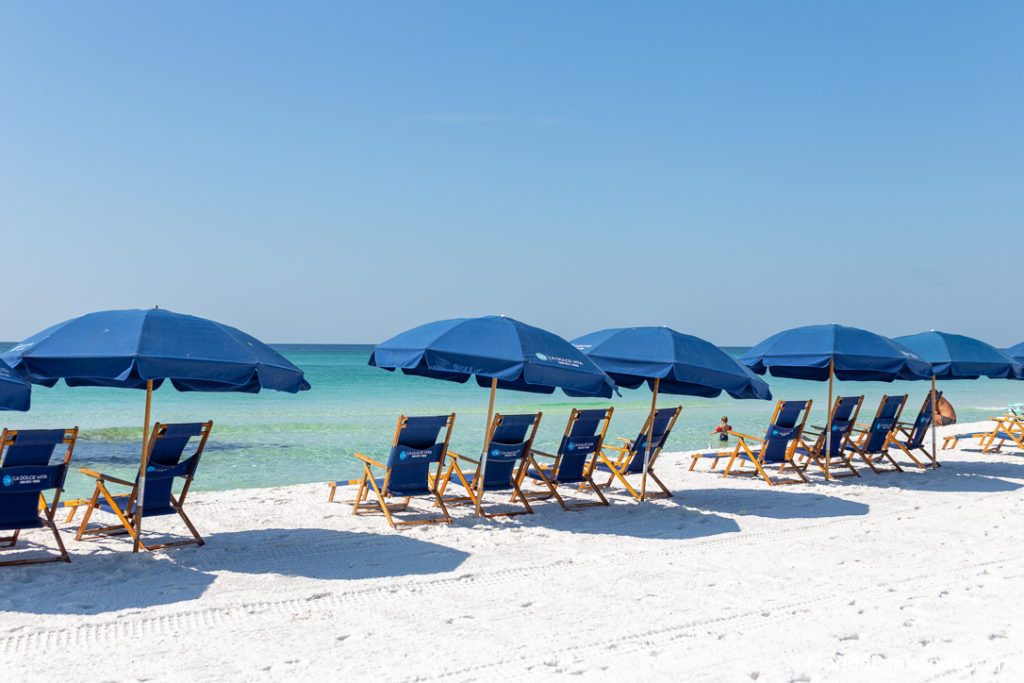 The Shores at Crystal Beach Park is the perfect place to enjoy a picnic lunch and day of swimming in the waves. You can settle in for your meal at one of the six picnic tables in the covered pavilion, and then setup your umbrella along the beach for the rest of the day.
Camp Helen State Park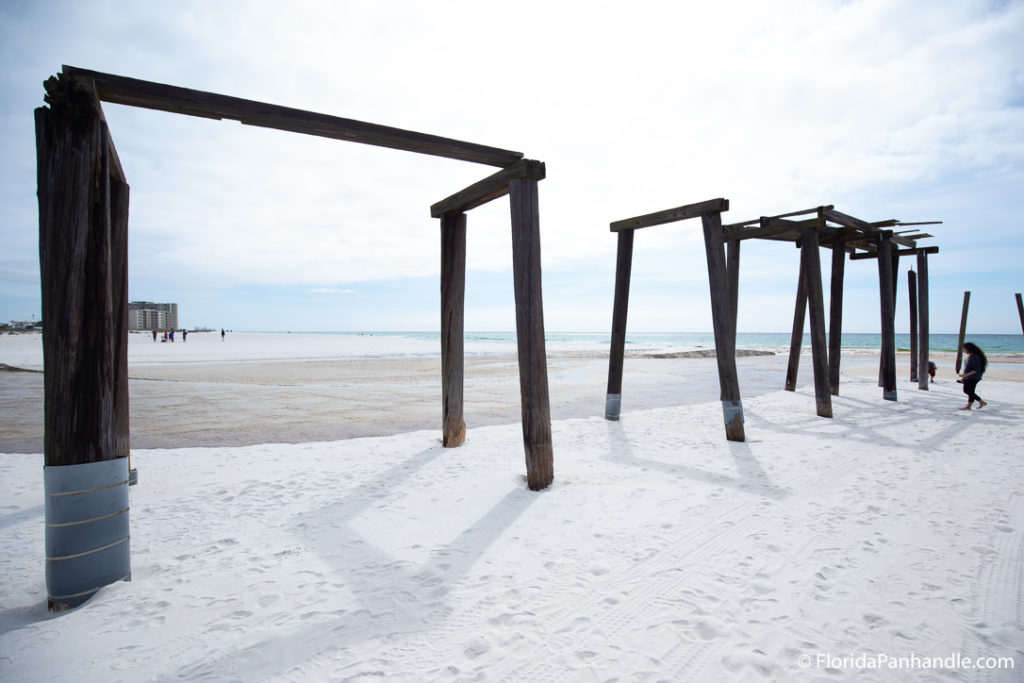 As one of Florida's biggest coastal dune lakes, Camp Helen State Park never fails to draw the crowds. People come from all over to explore every corner of this 180-acre park and study all the natural habitats within its confines. Fishing is also a popular pastime here since it offers chances for both freshwater and saltwater catches.
Rick Seltzer Park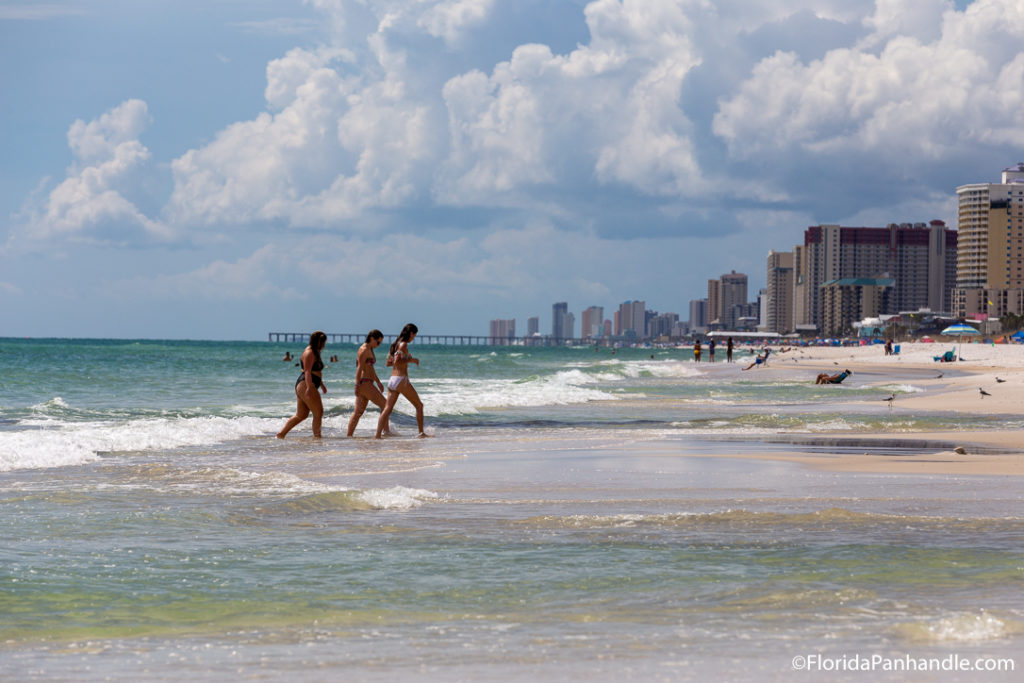 At Rick Seltzer Park, you have almost five acres open to your explorations, including interpretive displays highlighting the importance of dune preservation. As you walk along the sandy shores, don't hesitate to take a load off while chilling on the park benches. You can even bring food to grub on at the picnic areas, so you can refuel for even more adventures.
Crooked Island Beach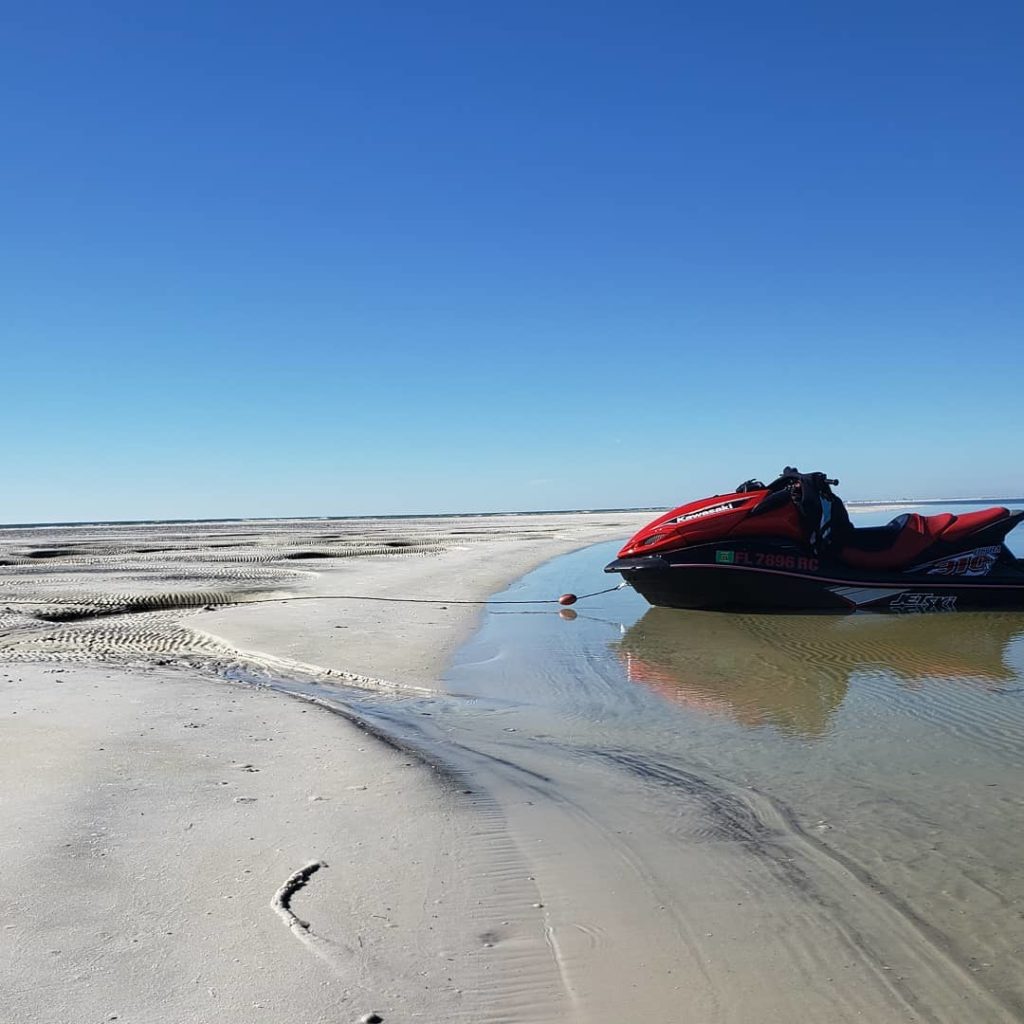 When you go to Crooked Island Beach, you get tons of opportunities to see manta rays and dolphins living their best lives. Beyond that, you can play tons of beach games, like volleyball or frisbee, and build sandcastles that exceed your wildest dreams. As you kick around the water, make sure to keep your eyes open for elegant seashells, sand dollars, and other cool finds.
Casino Beach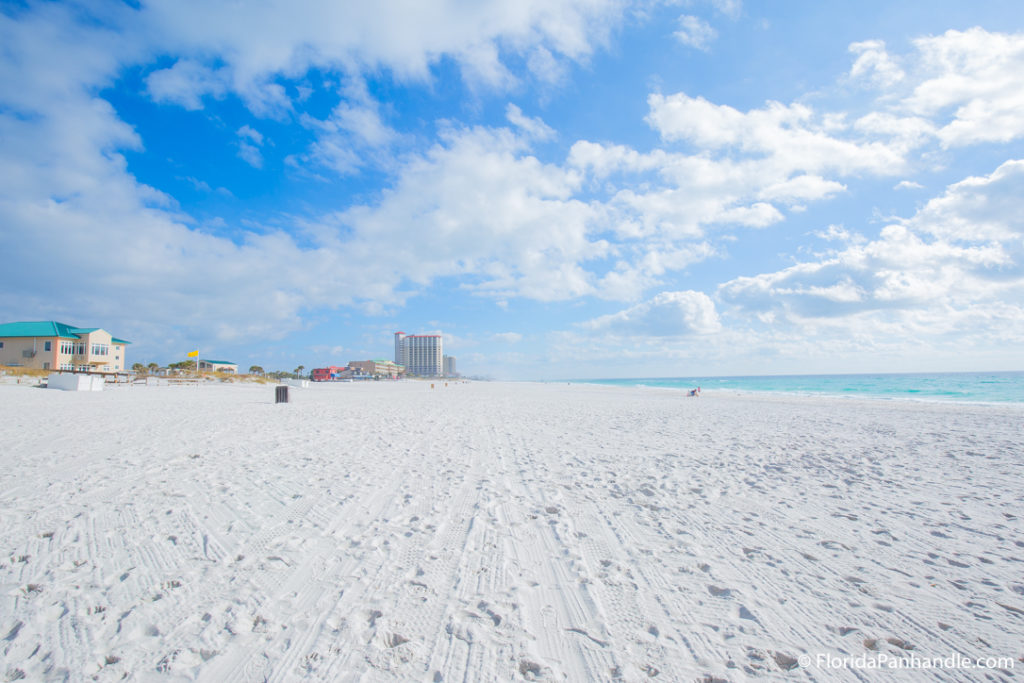 Whether you want to spend the day on a boat or just chill on the sandy beach, Casino Beach can serve as your top spot for waterfront adventures. Just don't miss the chance to go parasailing and get a sweet photo to cherish forevermore. If you time your visit just right, you might even get a chance to catch the hatching of sea turtle eggs and watch in awe as the little ones head into the water.
Langdon Beach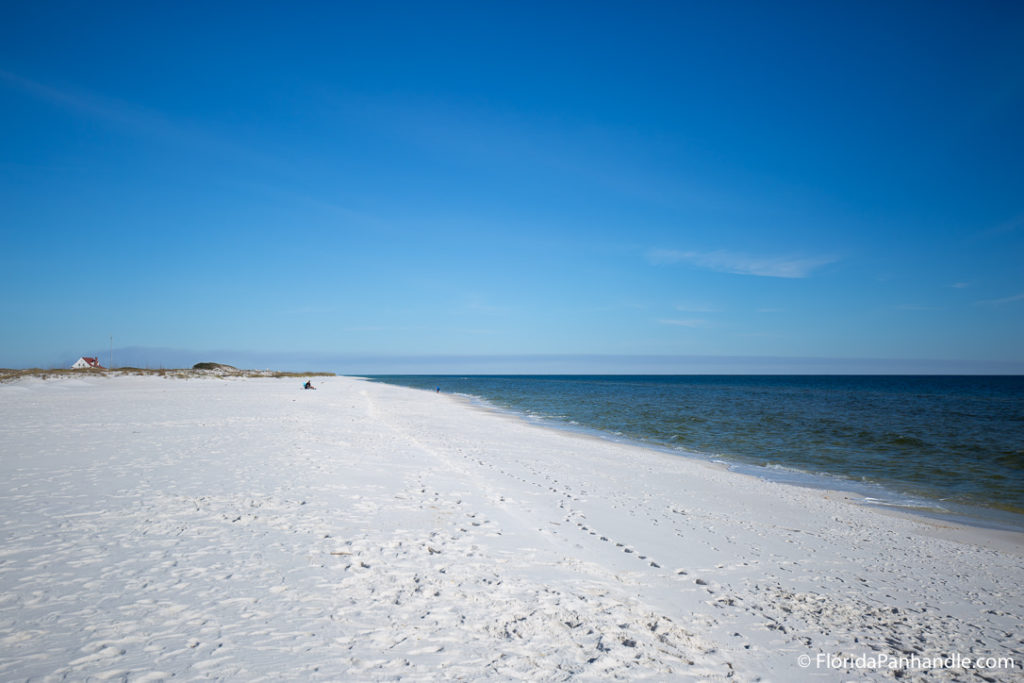 With its location right next to Fort Pickens, Langdon Beach is the perfect place to see all the natural and manmade wonders in the Florida Panhandle area. At the fort, you can check out the historical fortifications, and then set out to enjoy all the fun the beach and waterway has to offer. If you don't have time to explore it all, never fear, you can grab a campsite and stay for the whole weekend for even more fun in the sun.
Alys Beach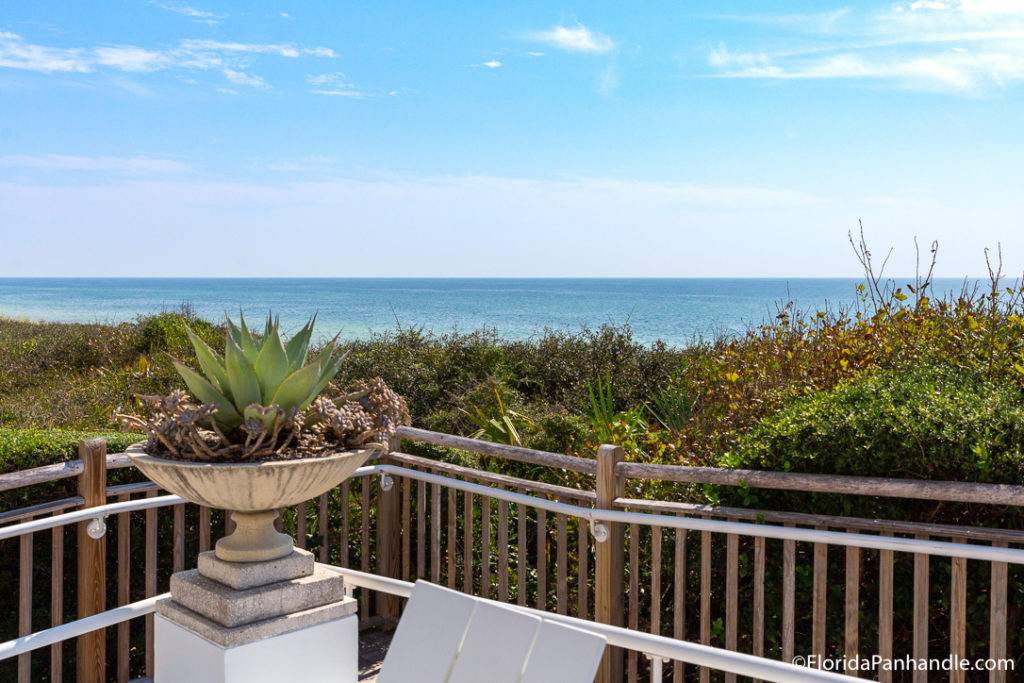 Alys Beach is a stunning seaside community with classy architecture and phenomenal natural landscapes from end to end. The brilliant white beach houses, and other structures look fabulous against the vivid blue skies, as do the white sandy beaches and blue-green waterways all around.
Laguna Beach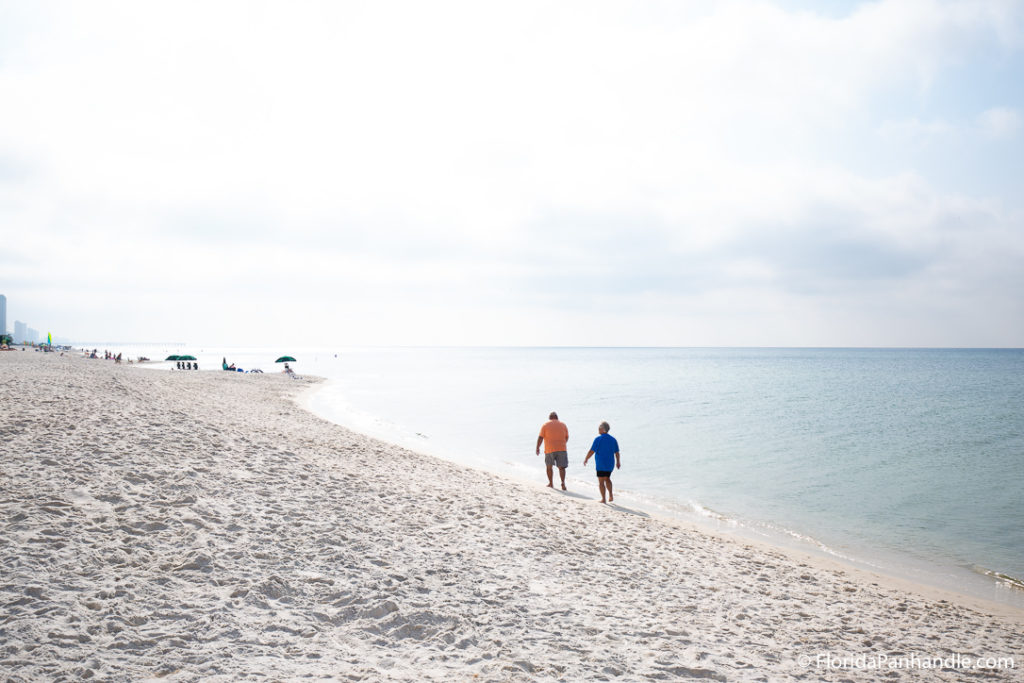 At Laguna Beach, you can restore your energy and rejuvenate your senses with a dip in the warm, crystal-clear waters along the shores. Then, you can get back to having the time of your life along the shores by playing volleyball, frisbee, and other fun games with the other beachgoers. Just don't forget to set aside some time to visit Ripley's Believe It or Not when you go into town for a bite to eat.
Deer Lake State Park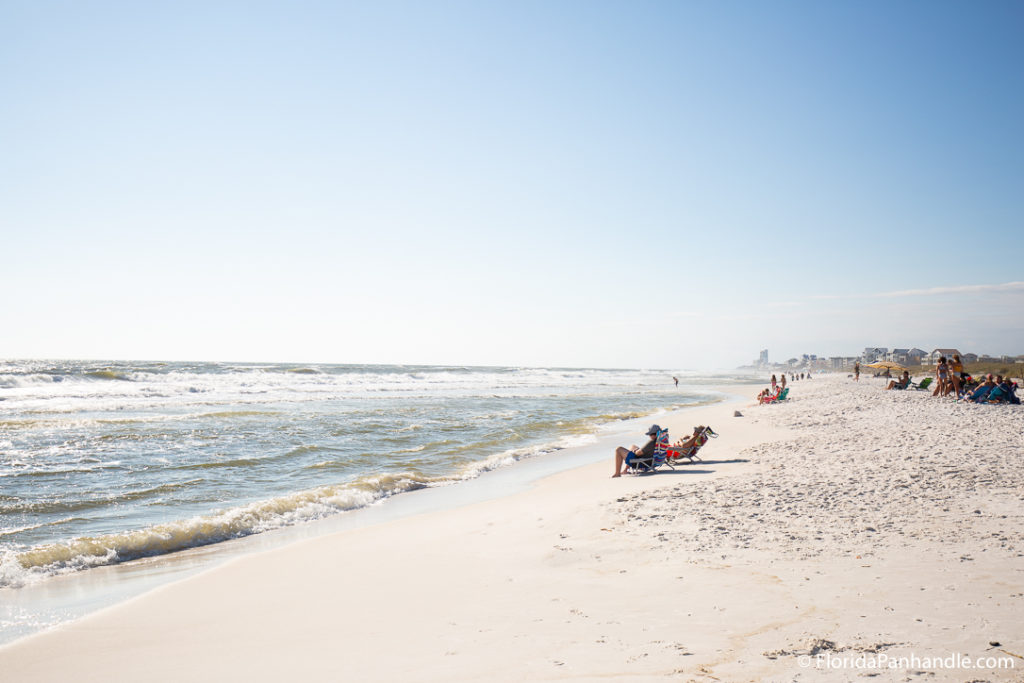 When you want to enjoy all the wonders that freshwater and saltwater landscapes have to offer, get on over to Deer Lake State Park. Within this park, you'll find white sandy beaches, Gulf of Mexico waters, and a huge coastal dune lake. Many superb plants and animals call this area home, giving you a ton of amazing sights to photograph and share with the world.
Although visiting all 31 of the best beaches in the Florida Panhandle might dominate your vacation, it's well worth the time and effort. Every last one offers spectacular views, fun in the sun, and so much more. And once you have your favorites pinned down, you'll delight in visiting them again and again on your future outings.