One of the great coastal drives in the country, Florida's Scenic Highway 30A could be considered the secret heart of the Emerald Coast. Spanning some 28 miles between Dune Allen Beach in the west and Inlet Beach in the east, this alternate route branched off Florida State Route 30 and is beloved for its beach towns, sugar-sand seashores, and abundant natural scenery.
While it's become increasingly on the radar as a beach getaway, 30A retains much of its off-the-beaten-path, hidden-gem flavor and laidback vibe. Author Robert Reynolds aptly calls it a "pathway to paradise" in his 2019 book on local history. The story of the development of this two-lane seaside byway goes hand-in-hand with that of the coastline itself. Let's dig into some 30A history to whet your appetite for firsthand appreciation of this very special roadway!
South Walton's Farflung & Isolated Seashore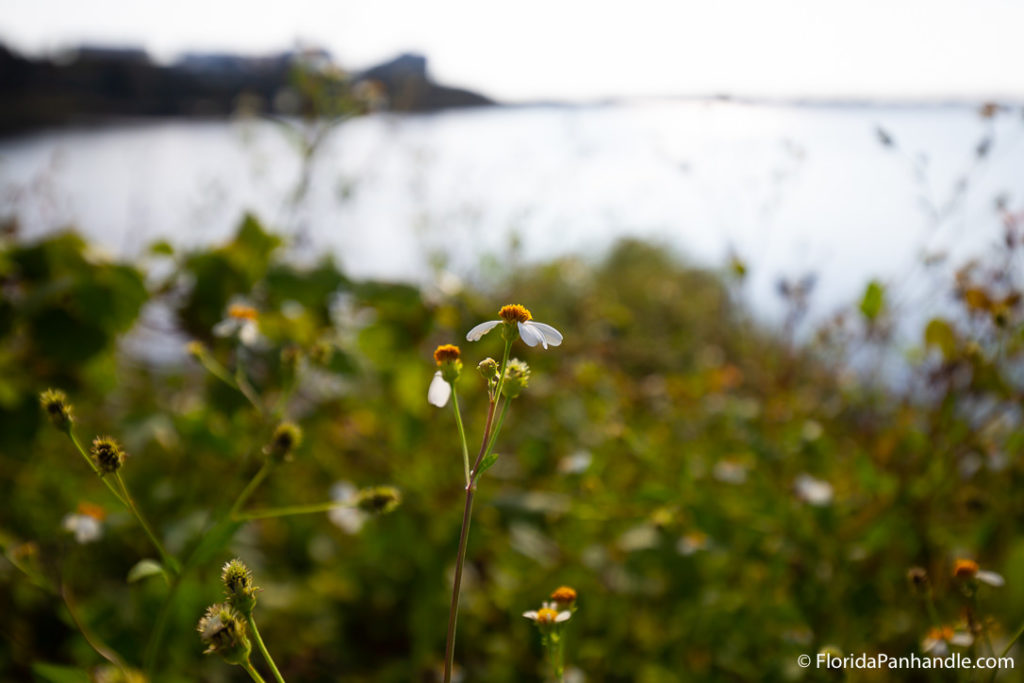 The human history of this beach-clad stretch of Gulf of Mexico seashore, now part of southern Walton County (aka South Walton or SoWal), goes back thousands of years, back to the mound-building Mississippian cultures. But Euro-American settlement was late in coming, compared to many parts of the Florida Panhandle.
Extensive unbridged waterways and sheer remoteness—the two going hand in hand—were the main reasons. Choctawhatchee Bay and its outlet of East Pass as well as interior rivers, creeks, and swamps separated much of this area from the rest of the mainland.
And then there's the ecologically outstanding, globally rare network of coastal dune lakes strung along this shoreland, which long isolated sections of the beach from one another. Walton County's coastal zone includes more than a dozen of these lakes, which during periods of high water (including storm surges) can overtop their rims and flow out to the Gulf of Mexico via drainages called "outfalls"; these can also allow saltwater to pulse into the lakes.
The Walton County dune lakes range widely in size, up to such expansive water bodies as Western Lake (roughly 200 acres) and Powell Lake (almost 800 acres), among the biggest lakes in Florida, which posed natural obstacles to early alongshore travel.
The dune lakes were part of a wild natural mosaic of coastal ecosystems in this area that ranged from forested swamps, marshes, and wet prairies to pine flatwoods and sandhill scrub. You can still see fine examples of these habitats along 30A, especially the corridor's protected parklands (more on those shortly!).
Early Settlement & the Beginnings of a Coastal Road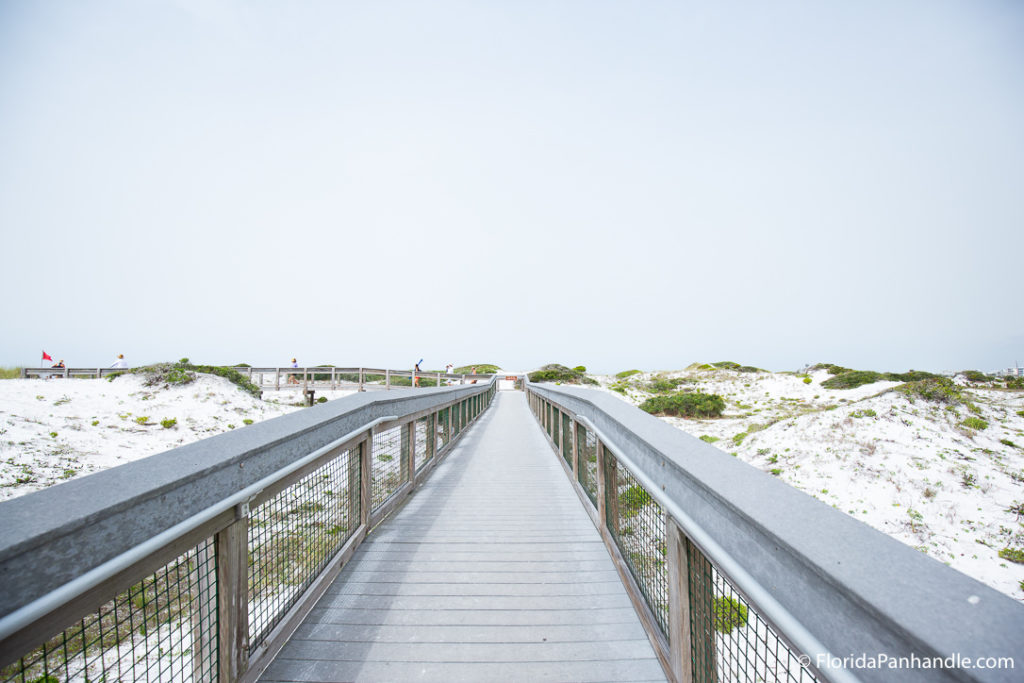 In the early 1900s, William Leslie Miller and his family settled along this lonely, hard-to-reach, and genuinely gorgeous seashore, establishing a 320-acre homestead and running free-range cattle in the vicinity of present-day Grayton Beach State Park. An early rutted track accessing the Miller homestead became the unassuming precursor of Highway 30A.
Settlement here proceeded slowly, though it got a boost when U.S. Route 98 as well as the Intracoastal Waterway were run through the area in the early 1930s. In 1937, the route that had evolved from the early-20th-century track became an official state road.
The Highway Comes Into Its Own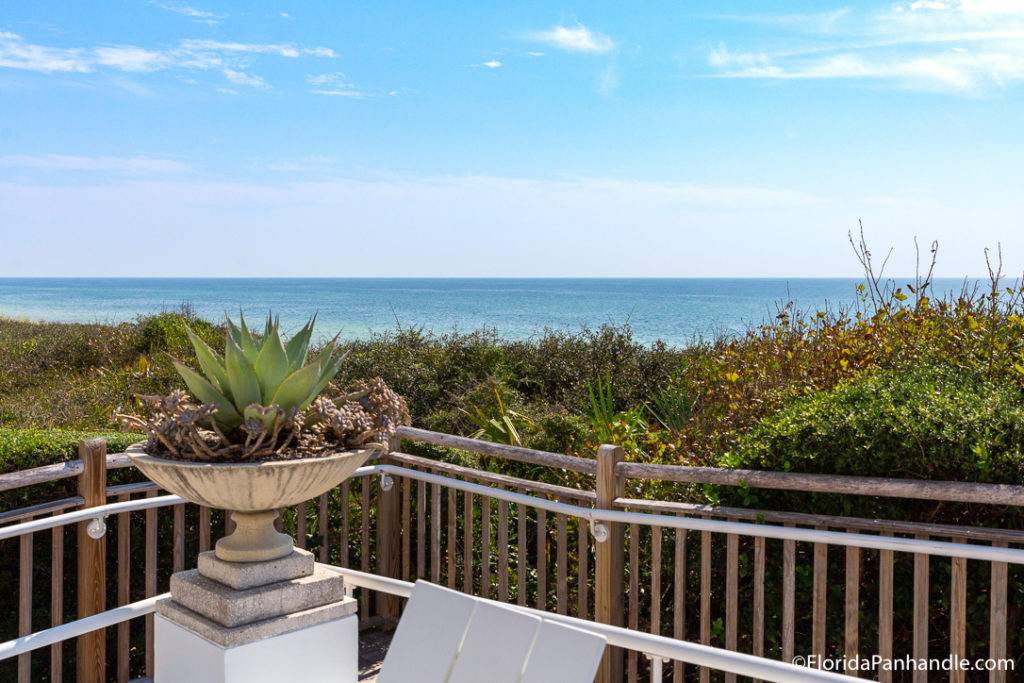 By the mid-20th century, the South Walton seacoast was gradually becoming more populated and developed, with electricity lighting the isolated beach towns and bridges installed to span the dune lakes.
The coastal road joined the Florida state highway system in 1958 and, as it did, it earned its now-iconic label: 30A. It was paved as a two-lane road between the late 1950s and early 1960s, being routed around rather than (as originally intended) through Grayton Beach at the request of its townsfolk.
In the late 1970s, the state route was transferred to Walton County and renamed County Road 30A. The 1980s and '90s saw several planned communities designed in the New Urbanism style, which emphasizes walkability and open spaces, established along the 30A corridor, including Seaside, Alys Beach, and Rosemary Beach.
State Parks & Preserves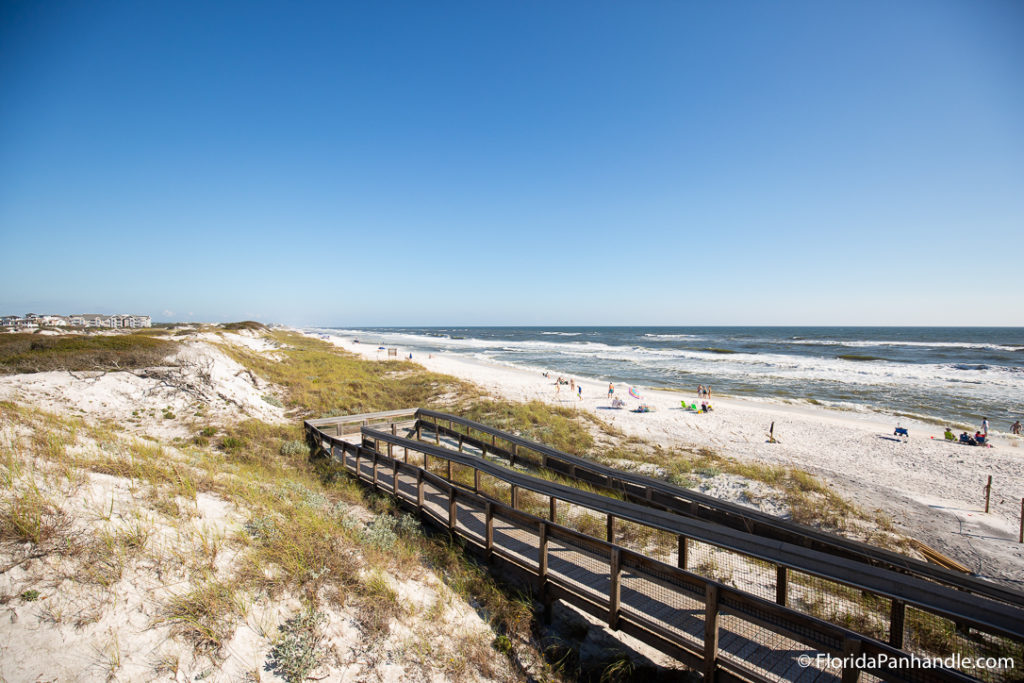 As the corridor became increasingly built up, efforts to preserve its natural beauty and idyllic appeal ramped up. A number of protected refuges were established between the 1960s and 1990s, including Topsail Hill Preserve State Park (crowned by its relatively lofty namesake dune), Grayton Beach State Park (which includes frontage along multiple dune lakes as well as part of the old Miller homestead), and Deer Lake State Park (host to its own dune lake as well as a wild beachfront and numerous rare ecological communities).
The Timpoochee Trail: 30A's Bike Path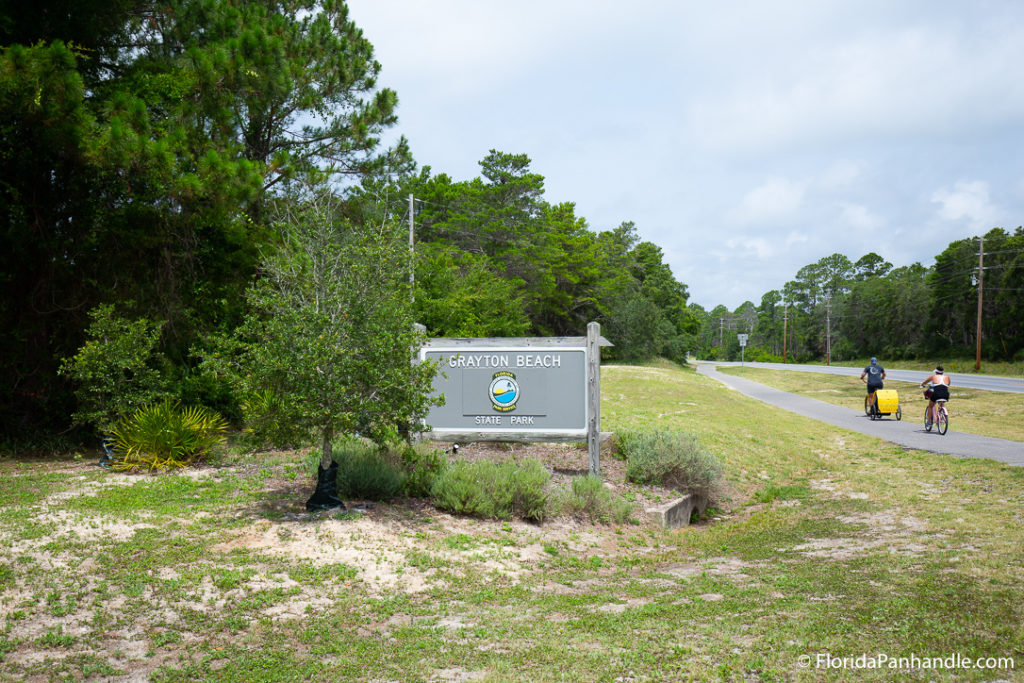 And between the 1980s and the 2000s, a paralleling bike path—the Timpoochee Trail—was added to the 30A corridor, giving cyclists the wonderful option of pedaling their way along essentially the entire length of the SoWal seashore between Dune Allen Beach and Inlet Beach.
Today, the Timpoochee Trail serves as one of the best bike routes in the Sunshine State, allowing for pedal-powered beach-hopping, parkgoing, and town-touring along 30A.
30A Becomes an Official Scenic Highway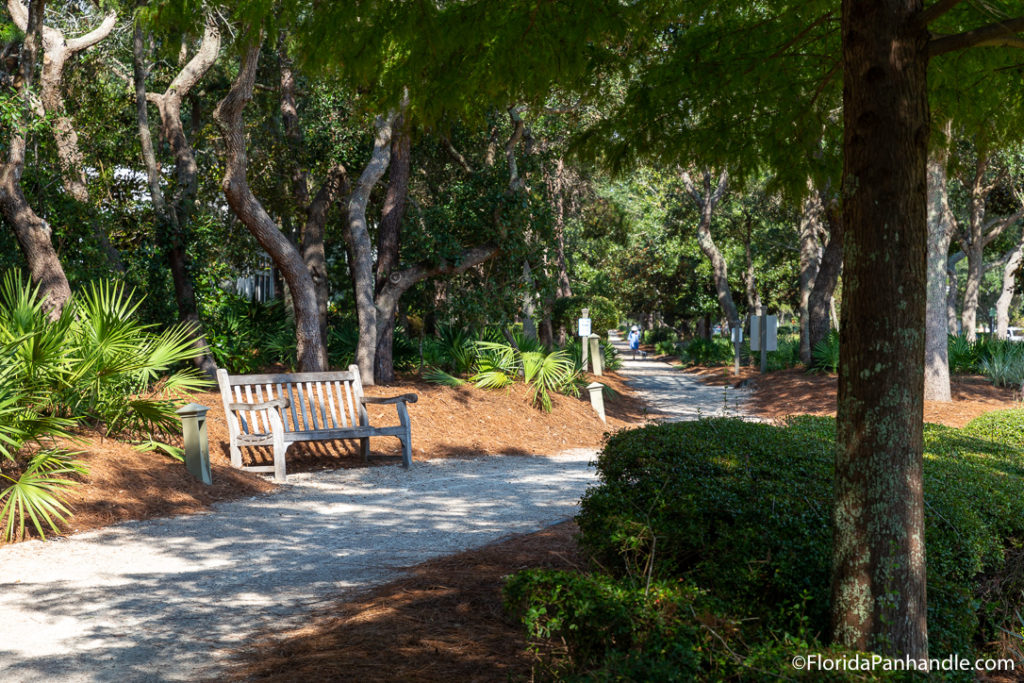 As part of protecting the loveliness and character of 30A, Walton County successfully lobbied for the road to be designated a state scenic highway, achieved on April 9, 2008. County Road 30A thereby became Scenic Highway 30A, further recognized in 2021 with national scenic highway classification.
Offering access to some of Florida's most uniquely designed and architecturally distinctive coastal communities and among its most celebrated beaches—Grayton Beach regularly lands on lists of America's loveliest swaths of sand—Scenic Highway 30A is a genuine treasure of the Emerald Coast. If you've never experienced its gleaming white sands, glinting lakes, pinewood avenues, and charming main drags, we highly recommend becoming acquainted ASAP!