When it comes down to it, kids just want to have fun. And if you're traveling with your crew in the 30A, you're in luck because there's no shortage of incredible things to see and do in this area. To make the most of your time here, you'll need to narrow down the options as it's not possible to experience them all in one trip. Thankfully, we're here to help. Simply use this guide to check out the top 12 fun things to do with kids in 30A.
Start the Day with Charlie's Donuts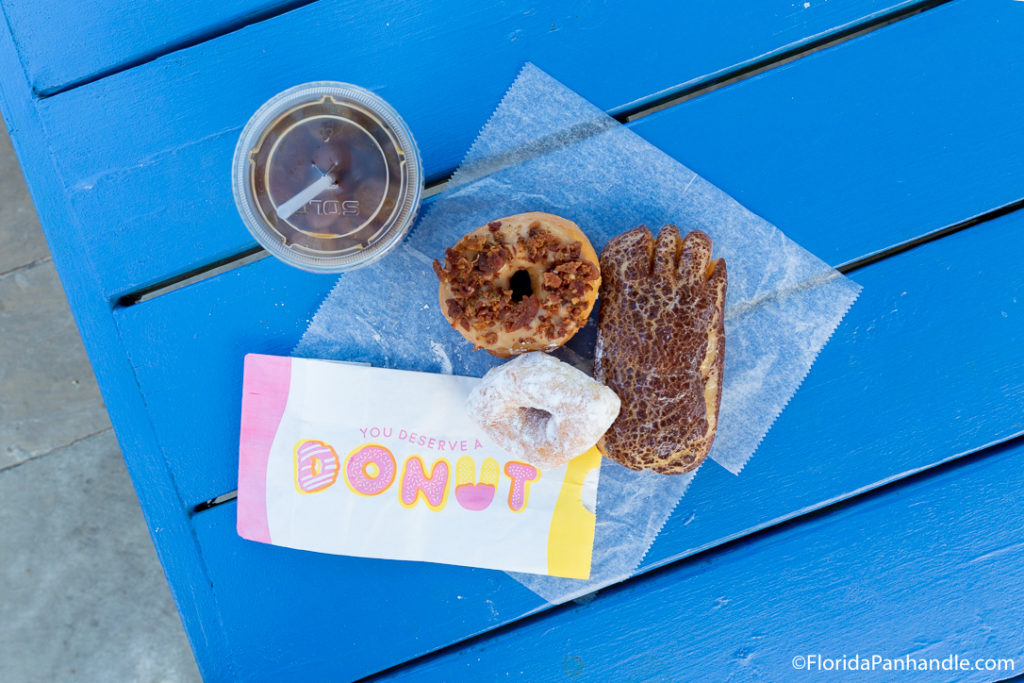 Charlie's Donuts are always an experience to remember, which is why it's practically tradition to start the day with a dozen (or more!). You'll need to line up before the truck opens to have the best chance at grabbing your favorite flavors. If all you end up with is a dozen plain glazed, you'll still hear no complaints from the kids and adults in your group.
No matter what you get, take the crew down to Alys Beach to enjoy them all. While there, the kids can work off all that extra energy combing the beach for seashells, hopping the waves, or doing cartwheels in the sand.
Try Out Paddle Boarding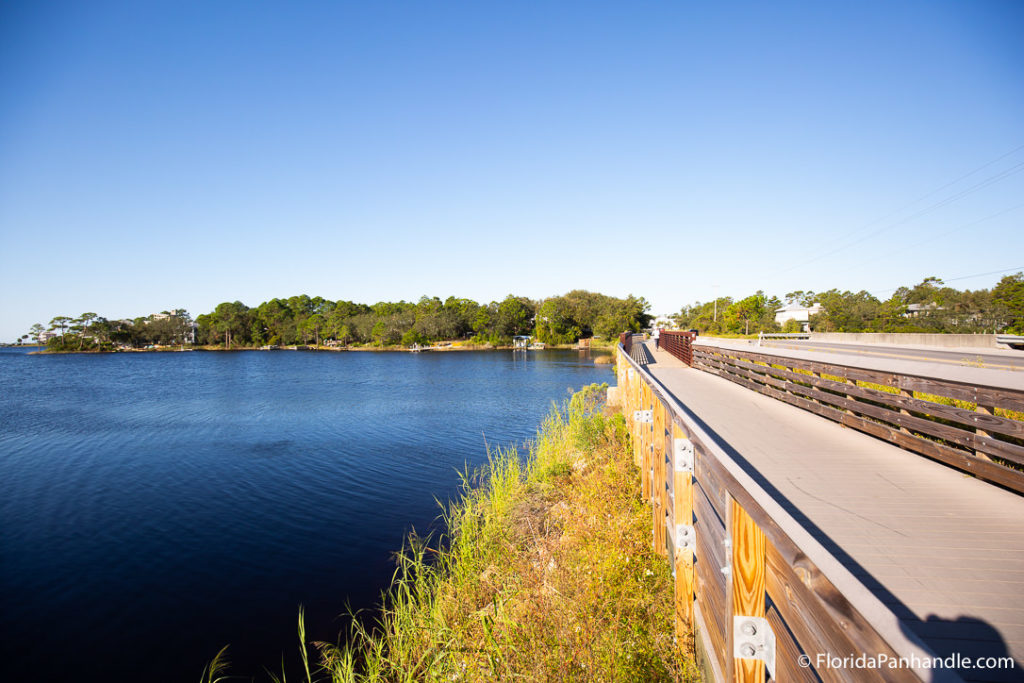 There's perhaps no better way to see the beauty of coastal dunes than paddling out to the middle of the lake. To do so, just rent a paddleboard, life jacket, and other gear for you and your kids. Then, head on over to Deer Lake, Eastern Lake, or Camp Creek Lake to see the natural landscapes from a whole new perspective.
Explore All the Dune Lake Outlets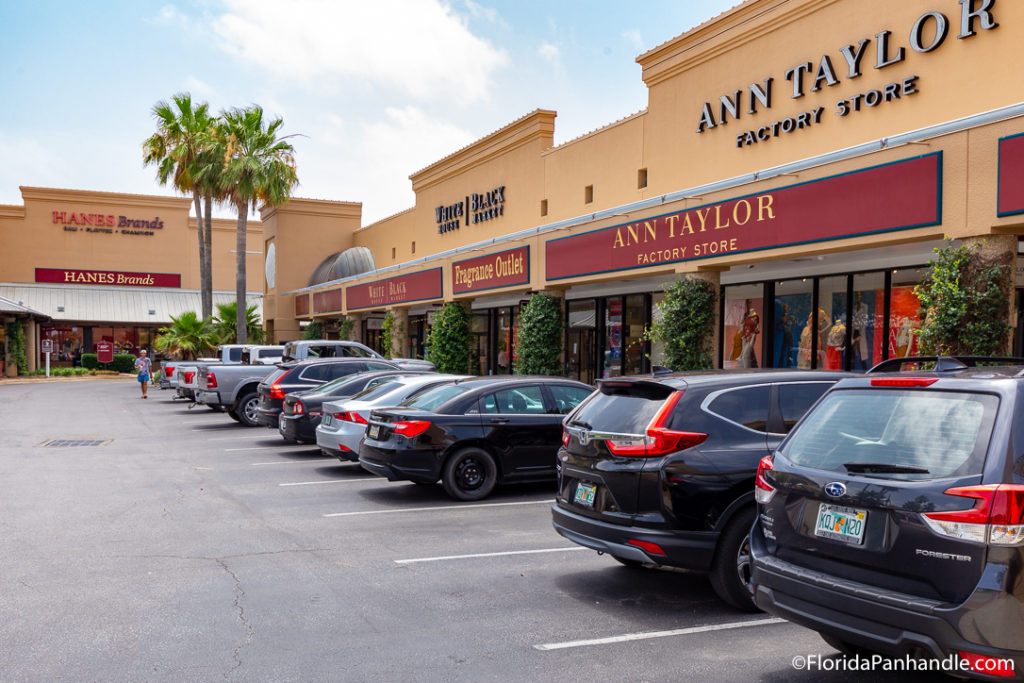 As your group paddleboards around, remember to check out the outlets leading out from the lake to the Gulf coast. Each one is a fantastic place to swim and play, view the wildlife, and simply take a break from paddling. You could even treat everyone to a picnic along the banks to recharge your energy and get ready for even more fun.
Chill at the Seaside Amphitheater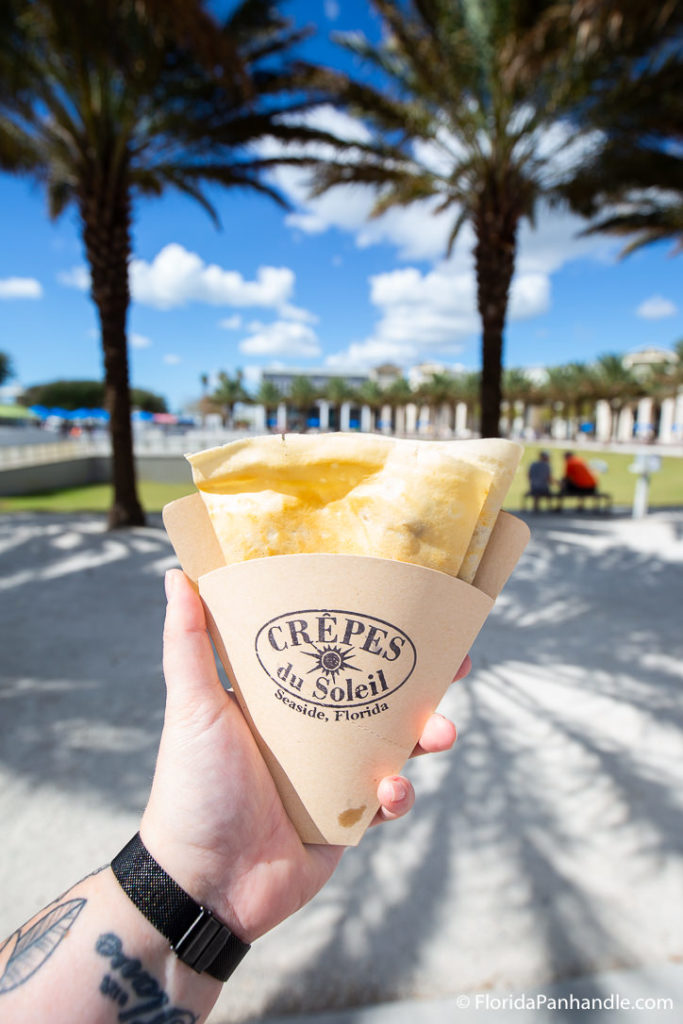 If you'd prefer to have your picnic lunch in a much more open area, head over to the Seaside Amphitheater instead. You might get lucky and catch a show while your kids run and play to their hearts' content. Once you're done there, you can reach your next activity within minutes since the amphitheater serves as the hub of 30A.
Catch a Show at the REP Theater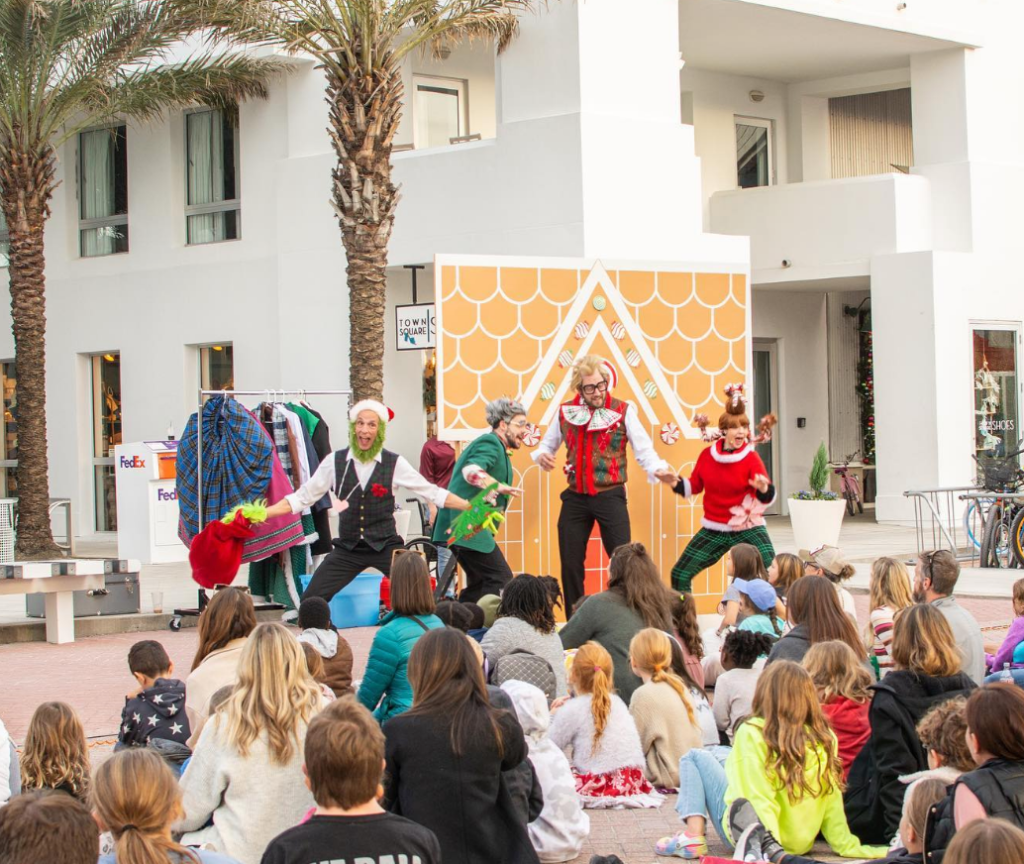 If you don't get to see a performance while at the amphitheater, look to the REP theater for a little entertainment. They have many kids' shows running all throughout the year, including hilarious improv acts. They also perform the classics, like Pinocchio, Little Red Riding Hood, and the Wizard of Oz.
Build Sandcastles Like a Pro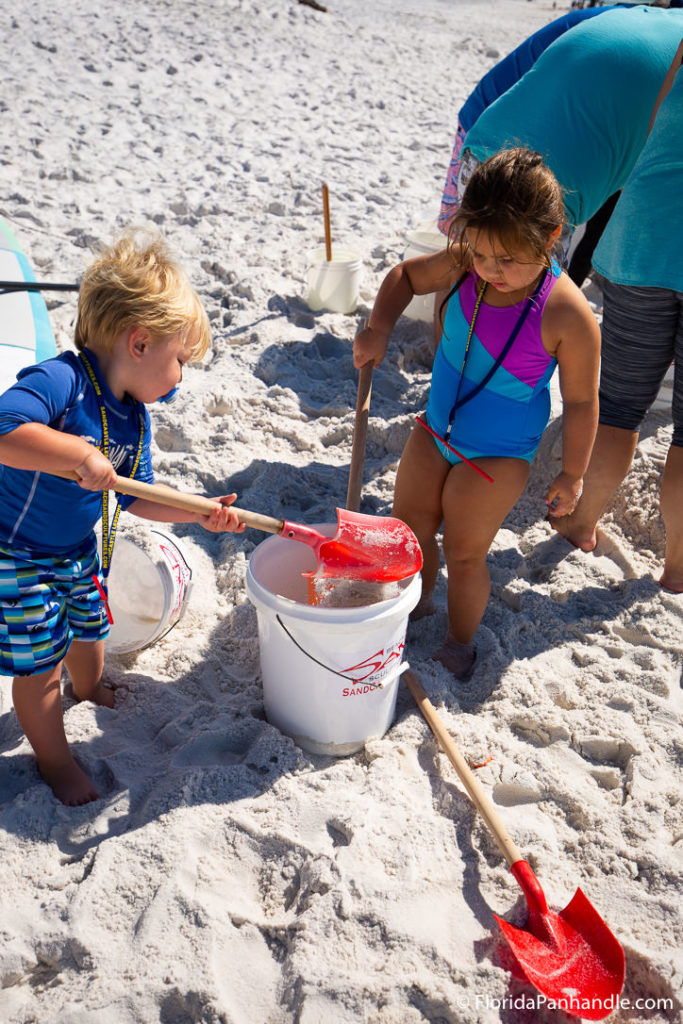 The sandy beaches in 30A are absolutely perfect for sandcastle competitions. Challenge your kids to create their very own works of art or have them team up to build a giant sandcastle.
If you're not sure where to start, let Beach Sand Sculptures guide the way. They will bring out the tools and instructors to your beach of choice and teach everyone how to build sandcastles like the pros. You can even buy some of their gear for later, so you can keep the fun going all throughout your trip.
Head Out on a Bicycle Ride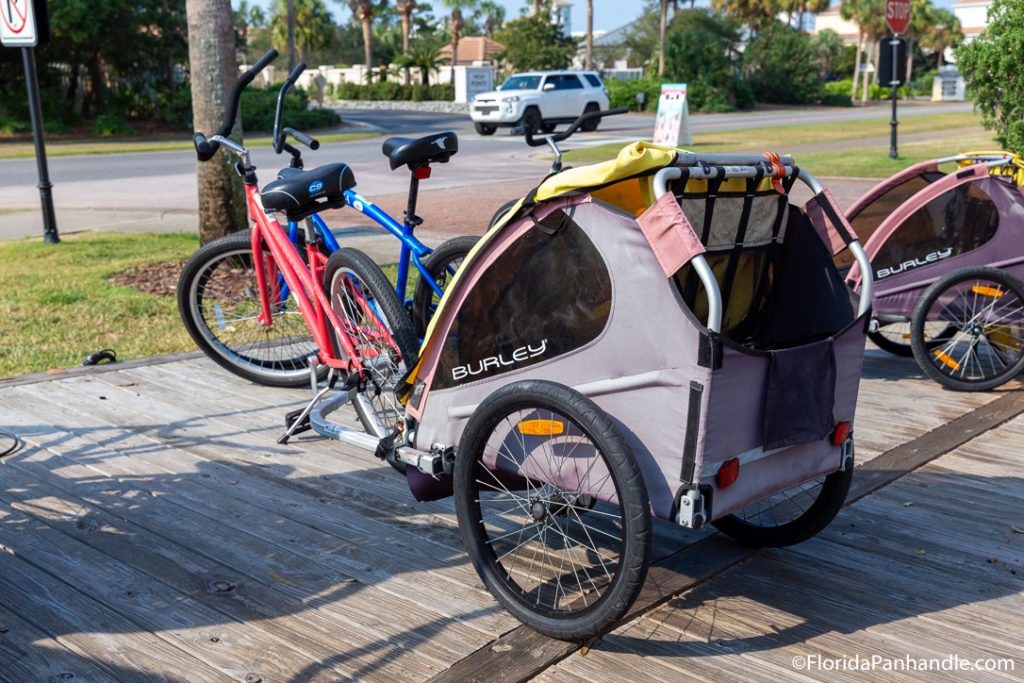 When you need to get the wiggles out, a bicycle ride is always an excellent option. You can find bike rental companies all along the 30A offering the gear your group needs to ride in style.
You can rent a bicycle for each person, opt for the tandem bike attachment, or even rent a secure trailer or child seat to attach to your bike. While you pedal around town, don't forget to keep your eye out for pizza, ice cream, and candy shops galore to win extra points with your kids.
Go to the Village at Baytown Wharf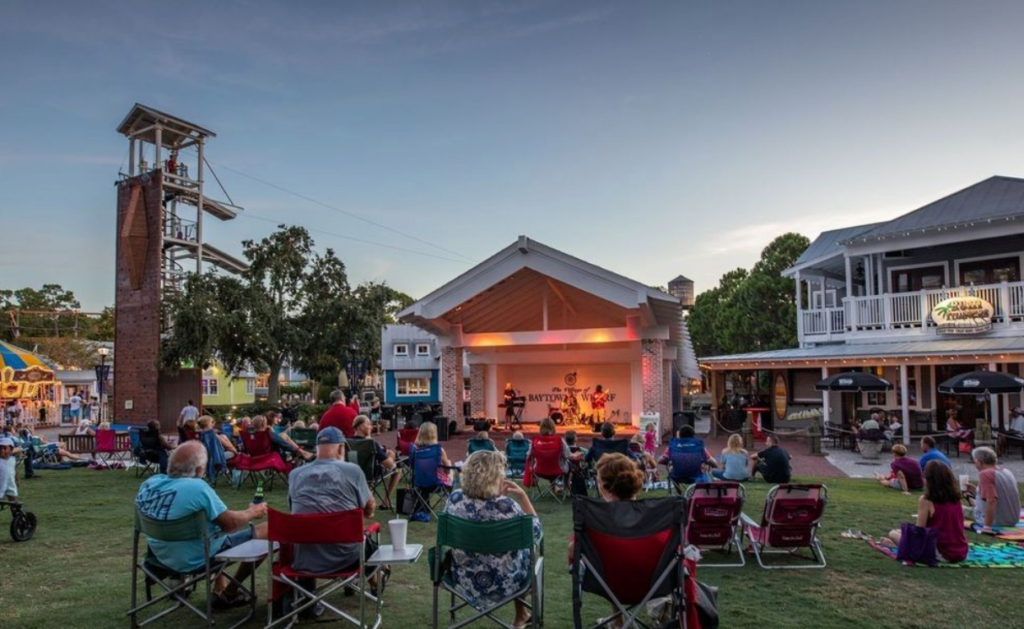 Endless activities are always on tap at the Baytown Wharf. Your kids can explore the Adventure Land playground, zoom up the climbing wall, or take a ride on the carousel. After that, they can hit up the arcade, navigate through the laser maze, and even listen to live music.
See a Show at Gulf World Marine Park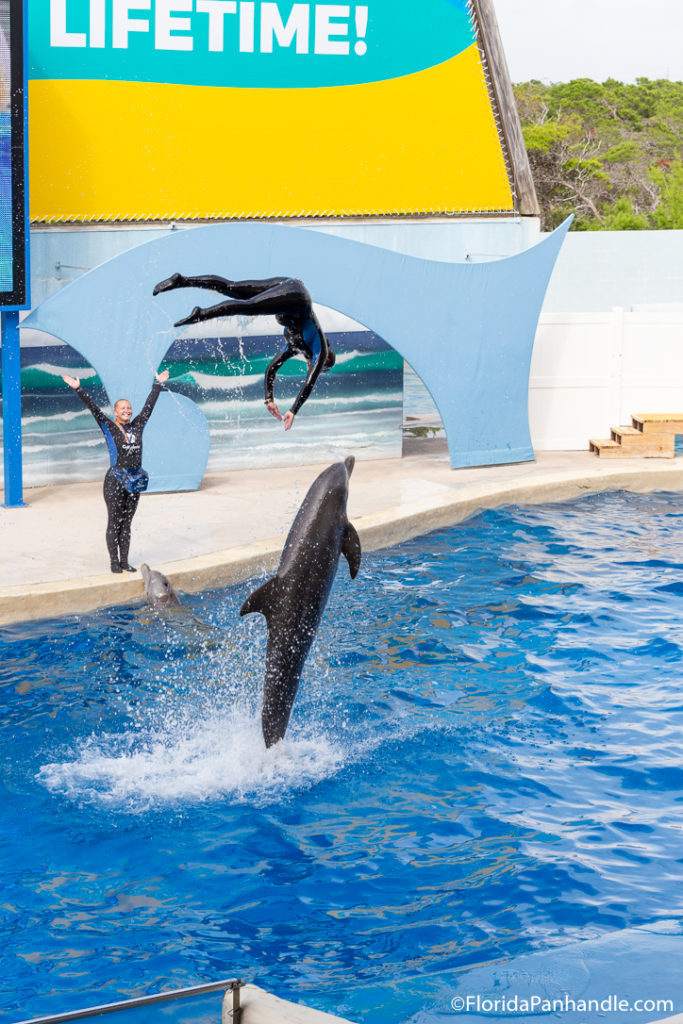 In an effort to promote the importance of conservation, Gulf World Marine Park puts on awe-inspiring performances every day of the week. At their shows, you can watch trained dolphins, sea lions, and many other creatures perform trick after trick. They even have a feathers and friends show that introduces you to talented pets of all kinds, including talking parrots.
After watching their performances, you can swing by the different animal habitats for chats and feedings. Kids love to feed the stingrays and learn about the harbor seals, sharks, and penguins while viewing them in their habitats. The bravest in your group may even like to swim with the dolphins.
Enjoy Sightseeing on a Dolphin Cruise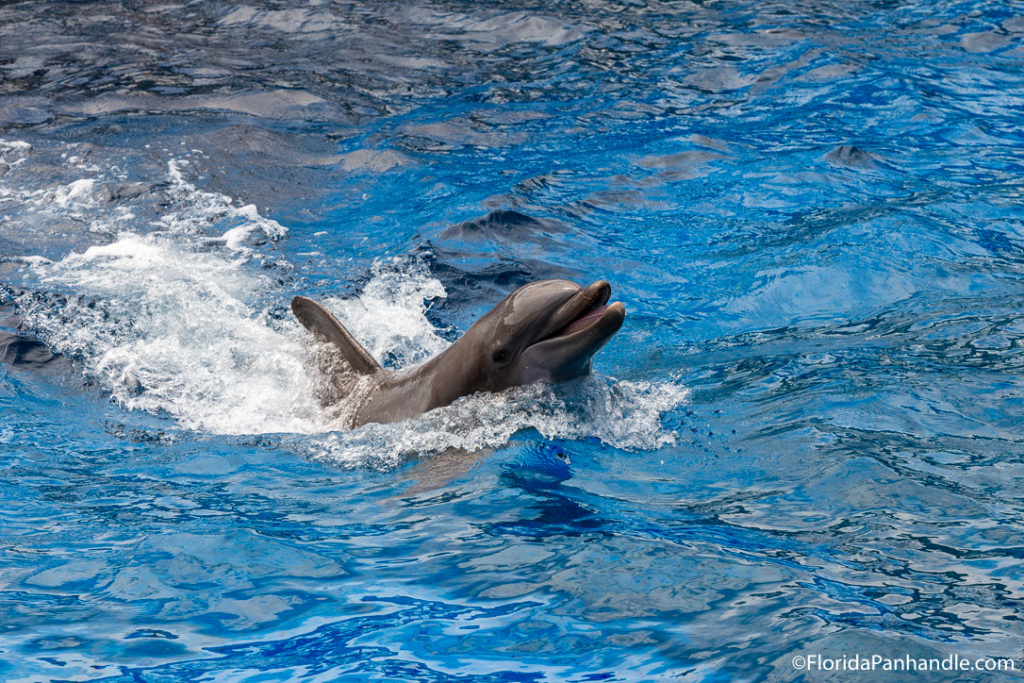 If your kids love dolphins but would rather not swim with them, how about a dolphin cruise instead? You can book your spot on one of the many yachts headed out each day to treat everyone to a phenomenal view of the Gulf. Your captain will take you to the dolphins' favorite spots to watch them leap into the air, swim alongside the boat, and even catch a few fish while they're tooling around.
Dive into the World of Conservation with 30A Sea Life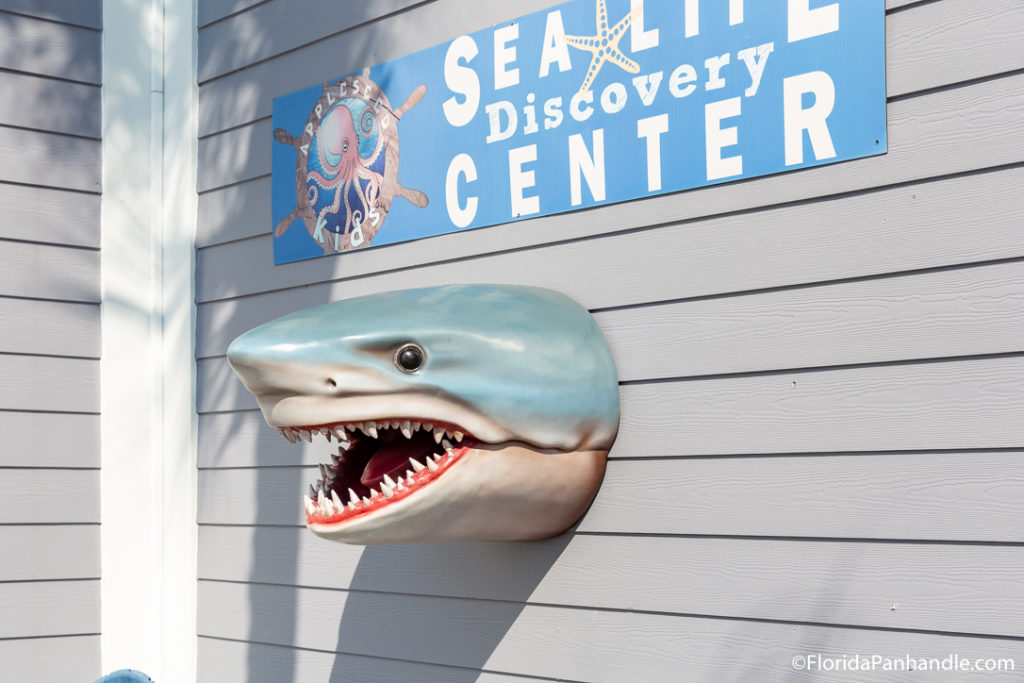 Kids of all ages can learn about marine life conservation efforts at the 30A Sea Life Discovery Center. The instructors give kids an inside look at this fascinating world through activities geared for each age group. Your kids can snorkel with the sea turtles, help tag shark pups, and touch tons of critters in the onsite tanks.
Cast Out Your Lines on a Fishing Charter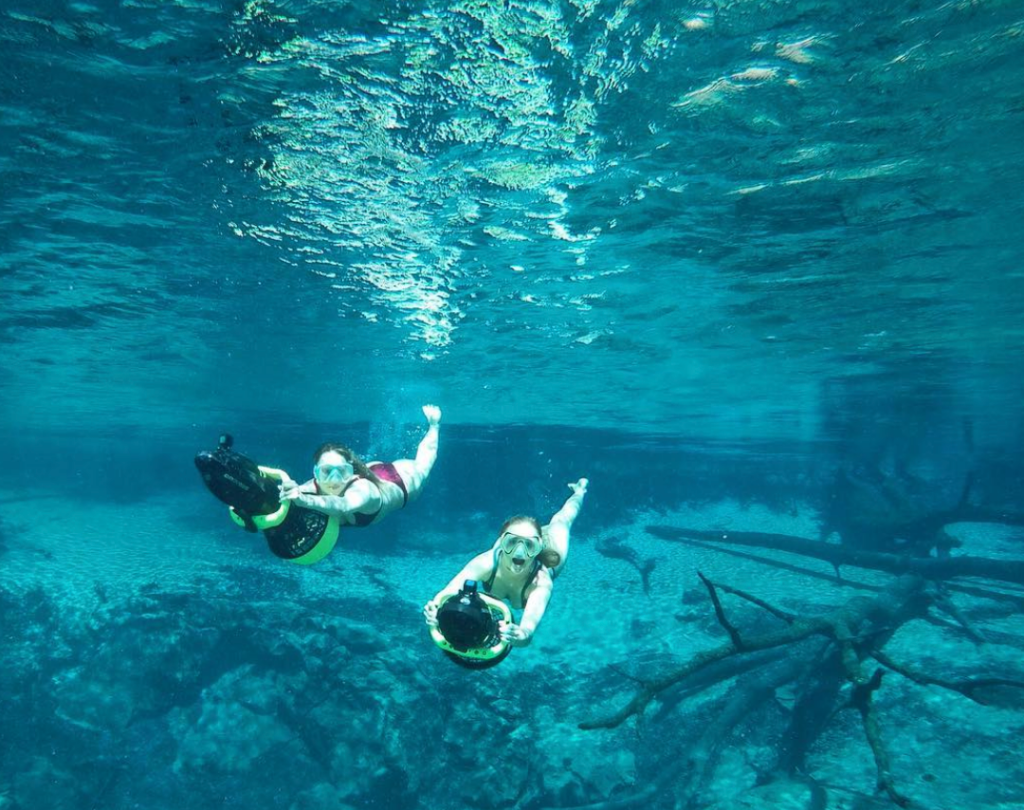 If you want to teach your kids a life skill while getting up close and personal with marine life, take them out on a fishing charter. There are many charters geared for children, treating them to inshore fishing at its finest. They provide all the gear and instruction, though you might want to bring snacks. You get to keep your catches, which lets kids proudly feed their families and get a taste of the delicious fish found along the coast.
As you look through this list, put these experiences on your schedule to delight all the kids in your crew. Whether they're snorkeling with turtles or building sandcastles, everyone is sure to love just what 30A has to offer.